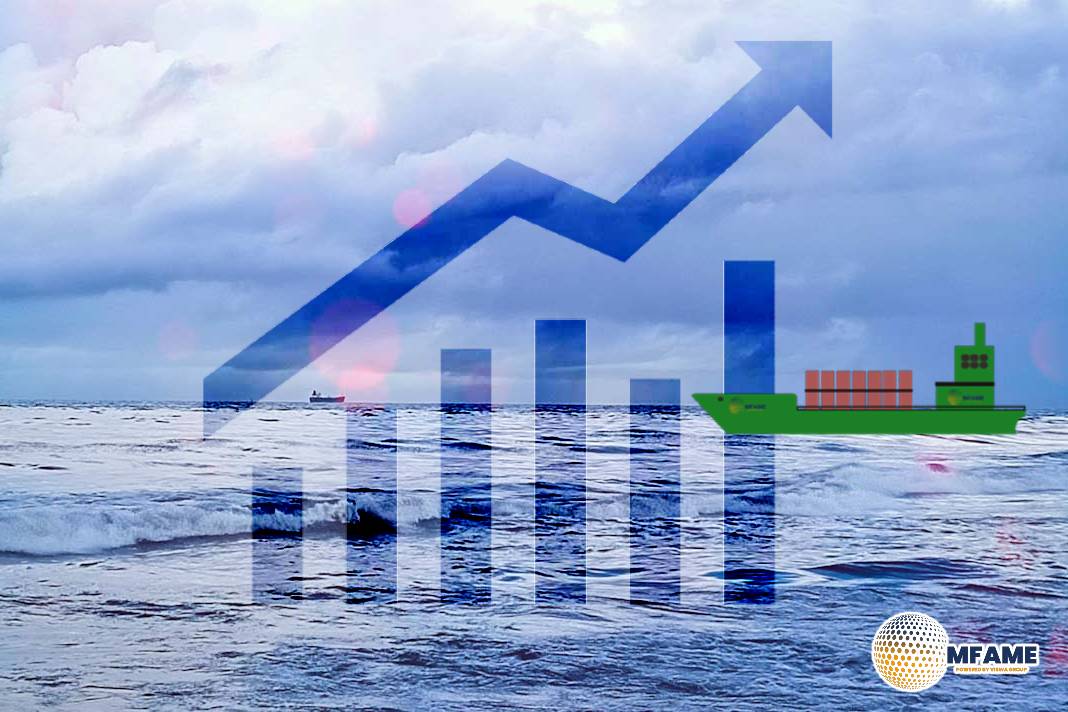 Analysis by Hong Kong-based Linerlytica suggests that the sudden and deep decline in container freight rates in the third quarter was initiated by Maersk Lines' attempts to recover market share, reports Container News.
Container freight rates
Container freight rates have declined significantly over this year as market fundamentals have been hit by a double shock with demand declining and capacity soaring as record levels of ordering translated into deliveries.
As a result, Linerlytica said Maersk "swung" into a US$27 million EBIT loss in Q3 this year.
"Instead of shedding excess capacity," said the analyst "Maersk has been actively adding new capacity while slashing rates to recover market share. Maersk's aggressive price cutting was one of the main reasons behind the dramatic drop in market rates in the third quarter."
In its analysis, Linerlytica points to Maersk's average freight rates falling 14% quarter-on-quarter, even though 68% of its total volumes are on fixed contracts.
However, other market observers have questioned Linerlytica's analysis with Drewry Shipping Consultant Simon Heaney, refusing to point to any one carrier, "It takes more than one company to tango," he said.
Essentially, Drewry said that all the carriers are showing signs of returning to the pre-pandemic practice of looking to gain market share, and the feedback to Drewry from their shipper contacts is that some of the rate propositions are "eyewatering" in that they are so low.
Heaney refuses to point the finger at any one carrier, but would rather view the clear evidence from carrier returns, "The evidence is there, rates are falling. How much of that is carriers shooting themselves in the foot and how much is market fundamentals is hard to say."
In addition, Heaney said that Drewry had seen a "small uptick" in spot rates, and thought this was likely down to the low water troubles at the Panama Canal.
Other than that, Drewry painted a tough picture for the immediate future of the container sector. "Shipping companies are expecting premium contract rate renewals for next year, but we see nothing to support that," said Heaney.
Global Shippers' Forum (GSF) director James Hookham also demurred when asked about Maersk's rate-cutting race to the bottom, "I'm not hearing that Maersk is doing anything more than other lines," he said.
According to the GSF, the major market reports coming from its members pertaining to the cutting back capacity through a series of blank sailings and, most recently, failing attempts to apply general rate increases.
Other than that, most shipper's focus is on maintaining supply chains in what has become a very uncertain backdrop of geopolitical tensions, including the wars in Ukraine and the Middle East, economic uncertainties including China's relationship with the US and the requirement to add resilience to supply chains as a result of these challenges.
Maersk was asked to comment on the allegations from Linerlytica.
Did you subscribe to our daily Newsletter?
It's Free! Click here to Subscribe
Source: Container News