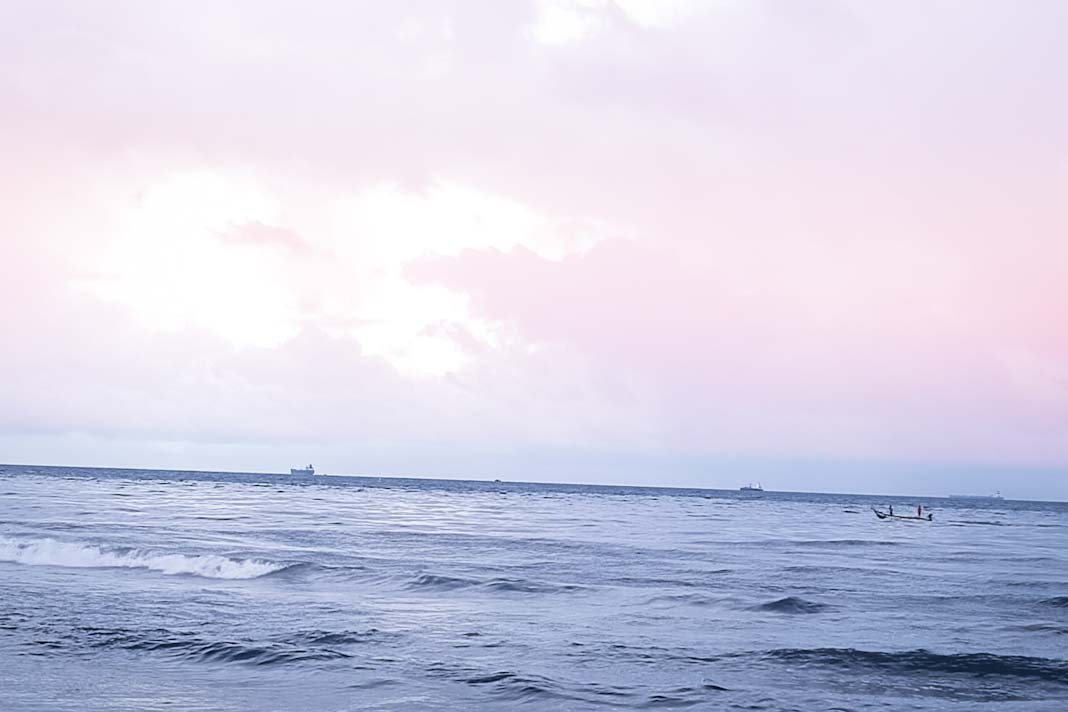 Amidst the turbulence of global shipping, the focus isn't just on containers—it's about where they're positioned. The reliance on China for production faces scrutiny, but shifting the landscape comes with its challenges. As industry experts weigh options, a complex dance unfolds between supply, demand, and the search for a resilient solution.
Repositioning Priorities
The challenge isn't where containers are made, but effectively managing the global container pool.

Container xChange's survey revealed 54% scepticism among industry professionals about shifting production from China for supply chain improvement.

51% of surveyed professionals anticipated increased shipping costs if container production shifts, highlighting worries about financial implications.
"In the global trade landscape, it's not where containers are produced that matters but rather where they are repositioned at the right place and the right time. This challenge is further exacerbated by factors such as supply chain disruptions, labour strikes, COVID-19, and the unforgettable incident in the Suez Canal." Added Christian Roeloffs, cofounder and CEO, of Container xChange, an online global container logistics platform.
Container Industry Dynamics
Vietnam and India aim to reduce reliance on China in container manufacturing, signalling a changing landscape. The industry faced a surplus of 13 million containers by spring 2023 due to transit time fluctuations, leading to decreased rates and associated costs.
Drewry's data showed a drastic 71% drop in 20-foot equivalent units (TEUs) production between Q1 2022 and the following year, raising uncertainties about the capacity shift away from China amidst diversification efforts.
"There was a significant discussion about container scarcity during the pandemic, but it had nothing to do with any geopolitical underlying reasons. The only reason, in my view, would be geopolitical risk management — i.e., you want to hedge yourself against a black swan event where trade relationships with China are sanctioned or the like.
The numbers don't lie. While diversifying container production away from China might seem like a great idea, we need to tread carefully. The surplus of containers and the complexities of repositioning containers raise concerns about the effectiveness of this strategy in addressing global supply chain challenges.", said Christian Roeloffs, Co-Founder and CEO, of Container xChange.
Emerging Challengers
In recent years, China has dominated global container production, crafting over 95% of the world's supply. Its massive scale and active export market ensure immediate utilization of containers, providing a competitive edge. However, containers made outside China face scepticism due to quality concerns and higher costs, lacking the advantageous scale of Chinese production. 
Vietnam and India have emerged as potential alternatives, offering customization and smaller production batches. Despite their advantages, the cost difference is stark – an Indian container costs significantly more than a Chinese one. 
While these countries present options for diversification, they struggle to match China's immediate domestic demand, posing challenges to market penetration. As the industry contemplates shifting production, uncertainties persist about capturing market share and addressing cost disparities, making the transition away from China's dominance complex and uncertain.
Reshaping Shipping's Future
The changing dynamics of container production are a crucial development in the shipping industry. The desire to reduce dependence on China is understandable, but it's essential to weigh the pros and cons carefully. The industry must navigate the tricky waters of an oversupplied market and the intricacies of container repositioning.
The current surplus of shipping containers presents a unique opportunity to resolve persistent industry challenges. It's time to address inefficiencies in container repositioning and ensure the quality of containers produced outside dominant markets.
 Long-term sustainability hinges on robust, localized supply chain strategies rather than solely focusing on production. As demand rebounds, prioritizing responsive supply chain strategies becomes paramount for the future of global trade and logistics.
Did you subscribe to our daily newsletter?
It's Free! Click here to Subscribe!
Source: XChange