 The Coronavirus Pandemic has taken an ill-fated turn in the last week as the epicenter has moved to Europe, killing dozens in Italy and forcing the US to declare National Emergency.
Even high profile celebrities such as Tom Hanks and his wife Rita Wilson have tested positive for COVID-19. World leaders such as the UK Health Minister, the French President's Wife and Canadian President's Wife have also tested positive. In Italy, the health chief has gone down with the virus and doctors are choosing which patients to save as more than 1000s die. Italian residents build up home by filling the empty streets with their chorus singing from their isolated homes.
Global Pandemic Scenario Now
Here we are bringing you the latest Global scenario from different sources including CNN, Reuters, and BBC.
According to a CNN report, President Donald Trump said he was declaring a "national emergency" to free up federal resources to combat the coronavirus. Meanwhile, new travel restrictions into the US go into effect from today.
According to a BBC report, WHO has declared that Europe is now the "epicentre" of the global coronavirus pandemic.
Itlay reported 1266 deaths in 24 hours pushing the death percentage to 25% on Friday
People are being treated in warehouses as the healthcare system is out of facilities
It's a war-like situation were doctors are choosing to save the people who have greater chances of survival.
Next to Italy, Spain and Germany are the hardest hit
Spain saw a 50% rise in fatalities on Friday
Black Friday As Europe Turns Epicentre
Yesterday seemed to be the Balck Friday of the Coronavirus Pandemic as situations quickly worsened in Europe making it an absolute healthcare system break down situation.
Dr Tedros Adhanom Ghebreyesus urged countries to use aggressive measures, community mobilisation and social distancing to save lives.
"Do not just let this fire burn," he said.
His comments came as several European countries reported steep rises in infections and deaths. Italy has recorded its highest daily toll yet.
There were 250 deaths recorded over the past 24 hours, taking the total to 1,266, with 17,660 infections overall.
Spain, the worst-affected European country after Italy, reported a 50% jump in fatalities to 120 on Friday. Infections increased to 4,231.
Prime Minister Pedro Sanchez says a state of alert will come into effect there on Saturday for two weeks.
25% Death Increase
According to a Reuters report, the death toll from coronavirus in Italy has jumped in the last 24 hours by 250 to 1,266, a rise of 25% and the largest increase in absolute terms since the start of the outbreak, the Civil Protection Agency said on Friday.
The total number of cases in the European country hardest hit by the virus rose to 17,660 from a previous 15,113, an increase of some 17%.
The agency said that, of those originally infected by the outbreak that first came to light in northern regions on Feb. 21, some 1,439 had fully recovered compared to 1,258 the day before.
Patients in intensive rose to 1,328 against a previous 1,153.
Churches Facing the Brick
Three more people from Christ Church Georgetown in Washington, DC, have tested positive to the coronavirus, according to a letter sent to members.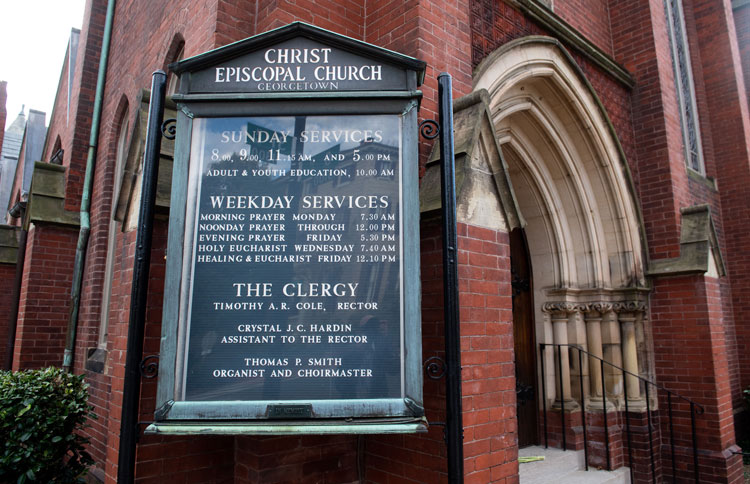 A total of five church members have now been infected, including the reverend and the organist.
Father Timothy Cole "continues to receive good reports from his doctors," according to the letter. It added that the reverend's wife and son tested negative for the virus.
Hundreds of churchgoers are under quarantine. Cole was the first confirmed case in Washington, DC.
About 550 people attended four services in which Cole took part, and he gave Communion at one of them. These worshippers have been asked to self-quarantine as testing proceeds.
The 200-year-old church has suspended all services and meetings until further notice.
The exact similar thing happened in South Korea which resulted in several people getting infected after a church service.
Did you subscribe to our daily newsletter?
It's Free! Click here to Subscribe!