An oil-tanker fire in the Gulf of Mexico has been put out, but it's still not clear what caused it.
Aspectos del incendio y posterior hundimiento del buque de @Pemex en #Veracruz #BocadelRío, #México pic.twitter.com/8FQLc3Psv9

— VALERA NEWS (@VALERAnews) September 25, 2016
A massive fire that erupted on an oil tanker in the Gulf of Mexico was put out late Sunday, but about 100 emergency personnel are still monitoring the stricken vessel, reports say.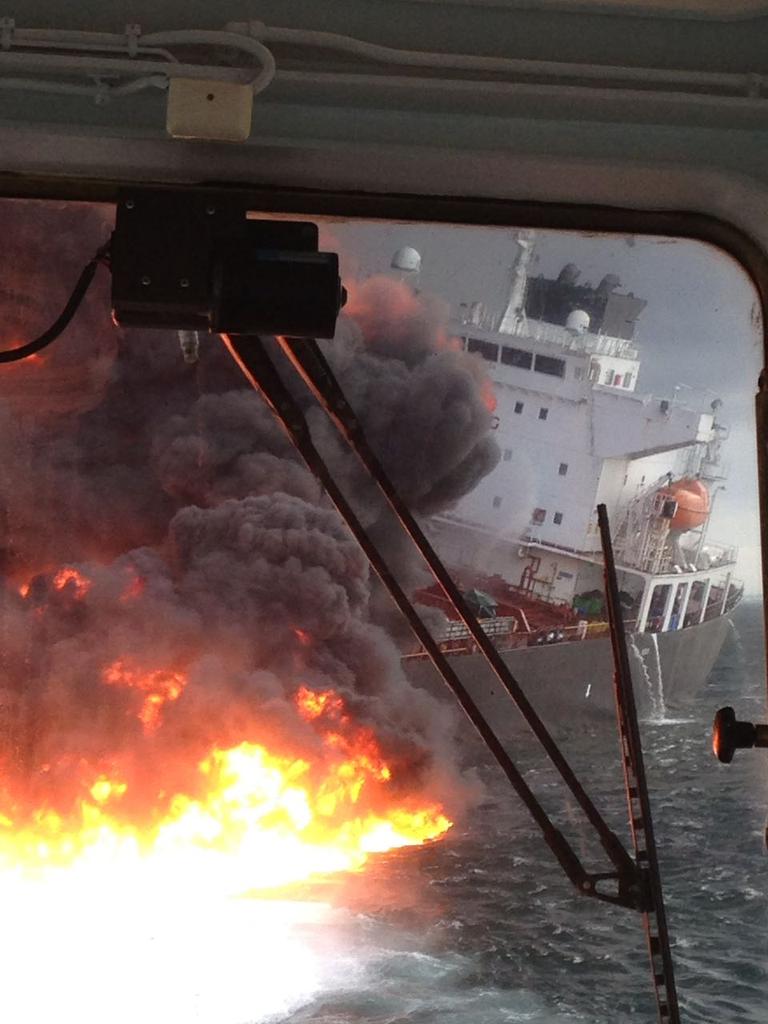 The tanker was carrying 80,000 barrels of diesel, 71,000 of gasoline and 16,000 barrels of desulfurized gasoline, according to Mexico's communications and transport ministry.  It has a capacity to carry 270,000 barrels.
Mexican navy ships arrived at the scene and barriers were placed around the vessel in case an oil spill occurred.
According to reports, some fuel spilled into the sea but there is no risk of contamination "because they are light fuels."
"It's not crude, it's not going to the bottom of the sea, it stays on the surface,"said Juan Ignacio Fernandez Carvajal of the Veracruz Port Authority.
Fernandez Caravajal said they were working to control the fire on Saturday night, and the tanker could still sink.  "But it's what we're trying to avoid.  We're attacking that risk," he said.
The ship "has a double hull that prevents the fuel it carries from being spilled," state oil company Pemex CEO Jose Antonio Anaya told a press conference.
To watch more video, please click here
Disclaimer: This video is intended for informational purpose only.  This may not be construed as a news item or advice of any sort.  Please consult the experts in that field for the authenticity of the presentations.
Did you subscribe for our daily newsletter?
It's Free! Click here to Subscribe!
Source: RT