 Roughly 4.8 million people every year take a cruise.
Before the pandemic that number was even higher, sitting at around 30 million passengers.
But, as the cruise industry recovers from the devastating consequences of COVID-19, many ports where these ships drop anchor are reevaluating their presence. Some are even hoping to ban them altogether citing environmental, social and economic concerns.
So what's going on in the cruise industry and why are some destinations saying goodbye to these giant floating hotels?
European cities are limiting cruise passengers to curb overtourism
During the pandemic, European cities struggling with overtourism experienced what life could be like without cruises. For some, it triggered attempts to ban or limit the number of ships that call at these ports.
In 2021, Venice stopped large cruise ships from anchoring in its historic centre. Damage to the lagoon saw UNESCO threaten to put the city on its endangered list unless the ships were permanently banned.
They argue that the big ships cause pollution and erode the foundations of the city which already suffers from regular flooding. The ban means that large cruise and container vessels can no longer enter Venice's Giudecca canal which leads to its famous St Mark's Square.
There were attempts to stop the large ships before with previous legislation overturned. But pressure mounted when in 2019 a cruise liner crashed into a harbour in Venice, injuring five people.
And by the time of the 2021 ban, even cruise companies were on board. After it was announced, the Cruise Lines International Association (CLIA) said it had "been supportive of a new approach for many years" calling it a "major step forward".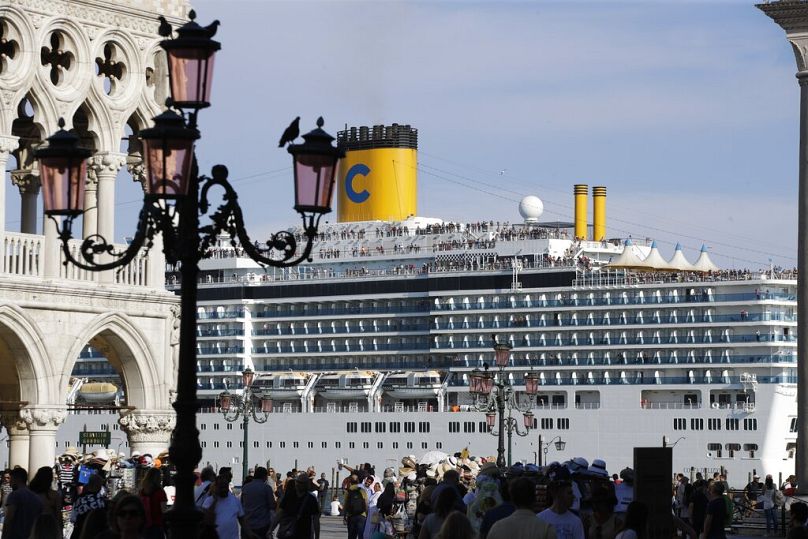 Others could soon follow suit with Ada Colau, the mayor of Barcelona, recently saying that she would limit the number of cruise tourists in the city if reelected in May. New measures could halve the number of people disembarking, which can reach 200,000 a month during the peak season.
"Forty per cent of the cruise ships stop for four hours. They don't give the city economic return, and thousands of people disembark, create great mobility issues and then leave. It is an industry we have to limit," she told The Times in February.
Pollution is also a concern in Barcelona, which ranked as the worst cruise port for air pollution in Europe in a study carried out by Transport & Environment last year.
The mayor of Marseille, France's biggest cruise port, has also spoken out against the industry, claiming it is "suffocating" the city with air pollution. Amsterdam, Santorini and Dubrovnik have also tightened restrictions on cruise companies.
A post-pandemic revelation about cruise ships
This isn't a phenomenon limited to Europe, however. Ports around the world are deciding they don't want a return to the way things were before.
Monterey Bay in California has had little to no ships since before COVID-19. It used to see around seven to 12 a year and this year several operators were scheduled to visit once again. But in February, the city sent a clear signal to cruise lines that it doesn't want them to return.
The city council doesn't have the power to ban cruise ships outright. Instead, Monterey has removed passenger landing services meaning that cruise operators would have to hire staff themselves to process passengers at the city's dock.
"It is my hope that this step will signal to the cruise ship industry that they are no longer welcomed by our city," Monterey's city manager Hans Uslar wrote in a report to the council.
Their concern? Avoiding "accidental discharge into our pristine Monterey Bay". The city council says it is hoping to protect the area's coastal environment – just one section of the more than 9,000-square-kilometre Monterey Bay National Marine Sanctuary.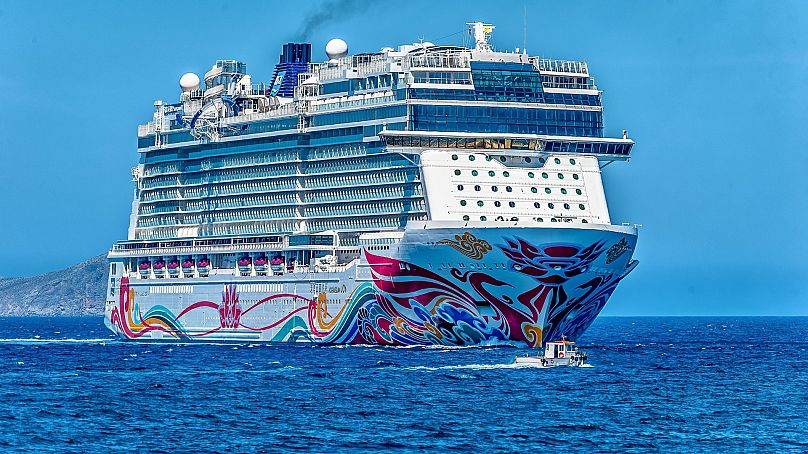 In November, Bar Harbor in the US state of Maine also decided to put tough limits on the number of tourists that could disembark from ships.
From 2024, just 1,000 passengers and crew will be allowed to visit each day. The average number of people on a cruise is now around 3,000 guests meaning this is a tough blow for operators looking to dock in the town.
The limits came after local people petitioned to restrict the number of tourists, saying they were "overrun" with cruise traffic. It isn't a surprising development: a survey in 2021 found that a majority of Bar Harbour's residents were unhappy about these massive ships.
More than 50 per cent of respondents said that cruise tourism was more negative than positive for Bar Harbour. Quality of life was perceived to drop 53 per cent due to the industry.
Do cruise ships bring in money where they dock?
One of the biggest arguments supporters make for keeping cruise ships is their contribution to the local economy. But do guests on these giant vessels actually spend money in the towns they dock at?
Several studies have shown that passengers disembarking from ships don't contribute as much to the local economy as you might think. With all the food, drink and souvenirs they could ever want available on board, the money stays at sea.
It's perhaps unsurprising when you learn that the world's biggest cruise ship, the Wonder of the Seas, has a staggering 20 restaurants, a 1,400-seat theatre and shops selling everything from fine watches to high fashion. Depending on what package you pick, food and drink are often included and purchases are tax and duty-free.
A study from Bergen, Norway – a popular stop for fjord tours – found that up to 40 per cent of people never left the ship. For those who did go ashore, their average spend was less than €23.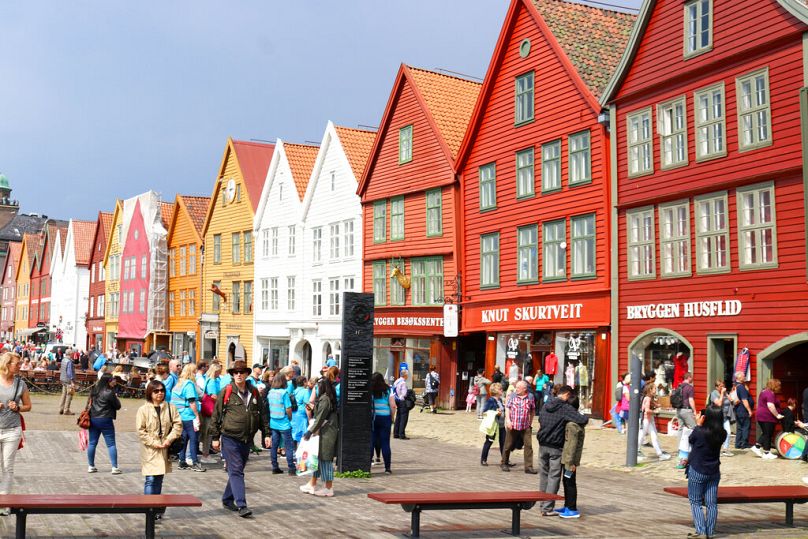 More research from the Norwegian city in 2013 discovered that length of stay was probably one of the biggest factors in how much passengers spend. The average port stay lasts around eight hours but this can vary massively depending on the itinerary of the ship. For some – like Barcelona – it can be as little as four hours.
And spending remains low even when passengers are given more opportunities to splash their cash.
The cruise industry argues that a passenger's average contribution to the local economy is much higher than the Bergen estimate at around $100 (€91) a day.
One way to bridge the gap would be to raise the passenger tax levied at ports, which currently tends to be around €4 to €14 per person.
The cruise industry says it is making moves to improve both its environmental and social impact.
Cruise lines were among the first in the maritime sector to commit to cutting carbon emissions by 40 per cent by 2030, according to CLIA. Some have even signed up to reach net zero by 2050.
Whether these big-picture targets will be enough to appease fed up locals in port towns is yet to be seen.
Did you subscribe to our daily Newsletter?
It's Free! Click here to Subscribe
Source: Euronews