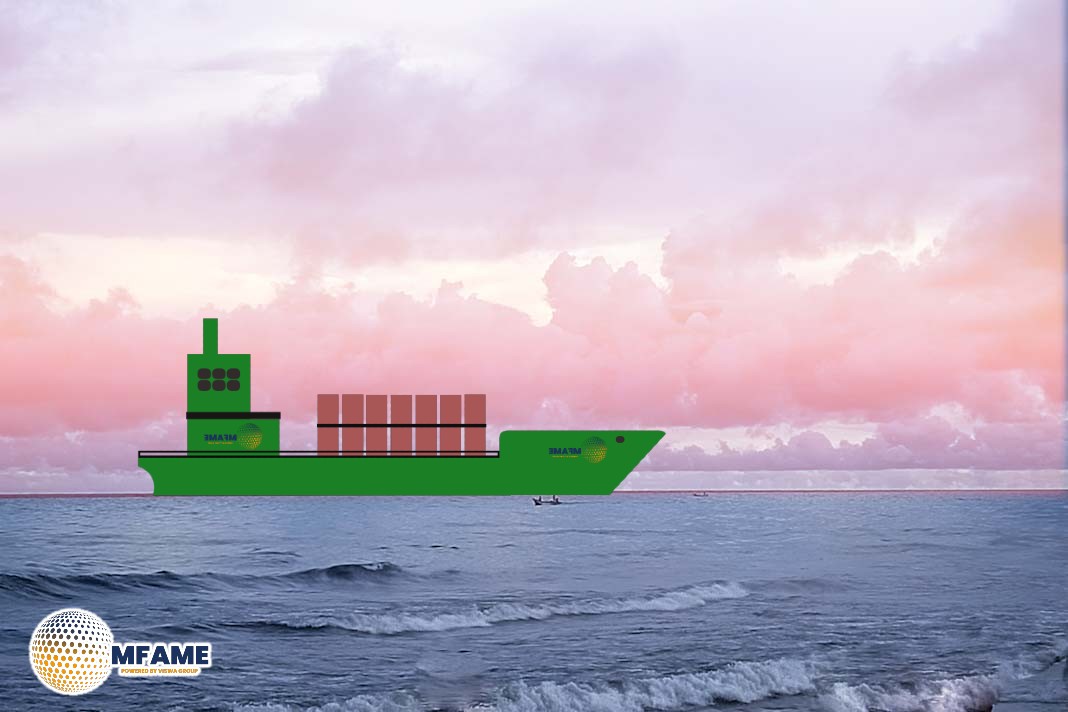 It's known by different terms, but the serious threat to the safety and the public perception of shipping is the same however you refer to the dark, grey, shadow, or phantom fleet operating at the edge of the industry.
A key topic at the London International Shipping Week (LISW), the dark and grey fleets using questionable shipping practices to avoid sanctions has the industry up in arms.
Deceptive shipping activities such as Global Navigation Satellite System (GNSS) manipulation or obscuring vessel origins and ownership have escalated since Russia invaded Ukraine.
And with ever-increasing sanctions piling on to the shipping industry, countries and states that sit outside of the sanctions are finding ways to circumvent them – taking some of the global fleet with them.
Grey tankers spook shipping
Yana Popkostova, founder and managing director of the European Centre for Energy and Geopolitical Analysis, speaking at the LISW headline conference, highlighted analysis from the Centre that recorded almost 100 tankers were acquired by the Russian state and shadow traders in 2022.
Some of those vessels were very old, she warned, meaning they impose a "very important risk to ecosystems, spills, or environmental disasters, and that [they] would tarnish the image of the industry as a whole".
Windward's Maritime AI platform notes a three-tiered system of such vessels: The cleared fleet – tankers not exhibiting any suspicious conduct; the grey fleet, where overseas companies have been quickly established following the outbreak of the Russian war on Ukraine to appear law-abiding; and the dark fleet, which often utilises 'dark activities' such as intentionally disabling their Automatic Identification System (AIS).
Windward has identified over 900 grey fleet vessels around the world and approximately 1,100 dark fleet vessels. Ami Daniel, Windward co-founder and CEO, said: "The grey and dark fleets are both composed of vessels that pose a legitimate risk due to often hard-to-detect activities related to attempts to smuggle wet cargo from Russia. This sets up a clear versus risky dynamic for maritime organisations."
Safety and environment a concern
Alexander Brandt, a partner at Reed Smith and an expert on sanctions, said he had been looking at the issue "increasingly bleakly" on the sanction side at LISW.
"There is no doubt there is a bifurcation. There has been a lot of talk in the media about the shadow fleets and there is no doubt there are now two world orders – or at least the potential for that to happen and for that to accelerate," he explained.
This is concerning, he added, as there is a great deal of knowledge embedded in G7 countries within The International Group of P&I Clubs, which cannot be accessed by the grey and dark fleets.
"On a personal level, I worry about safety and I worry about the environmental consequences of a major casualty," Brandt continued. "These are not new thoughts, but every time I read a new bit of sanctions law coming out, in the back of my mind are the consequences of this."
Nick Austin, partner at Reed Smith, described the rise in the dark and grey fleet as "an unfortunate but predictable consequence" of a G7-designed sanctions policy, which some in the industry will operate outside of, where they can.
"It's an entirely predictable outcome of market fragmentation," he concluded.
And it isn't a new phenomenon, as Mark Jackson, CEO at The Baltic Exchange explained. "When the sanctions first hit, everybody started talking about the dark fleet trading in areas that have been sanctioned for a very long time."
"I think we have to face the fact that we're seeing a new generation of ship owners in India, the Middle East and China because these countries can trade with Russia," he said.
Despite the risks, Jackson saw opportunities too: "This isn't a dark fleet; it's a bright fleet that everybody can see. And it's growing. And it's opportunity. You've got shipping dynasties in the making at the moment as far as I see it. I think we have to face the fact that, yes, we're going to continue to have this split in the fleet."
Jackson observed that there are always going to be countries that will take advantage of uncertainty in shipping. He also raised the risks of self-sanctioning, where ship operators, for example, refuse sales of their ships to counterparties that might then trade their ships in Russia.
"The trouble with self-sanctioning is it can also have negative consequences," he warned. "When the market decided not to trade fertilisers from Russia – which wasn't at the time a sanctioned cargo – it caused significant problems in South America and fuel poverty around the world."
Insuring a better future for sanctions
Taking an insurance perspective, Aimee Nolan, cargo line underwriter at Hiscox, said that the current sanctions are "complicated and convoluted" and lacking consistency.
"We are trying to work with clients who don't have sanctions or a legal background, trying to hold their hand and to work with them to ensure that things are going on a normal cargo. But then there are parts of the industry that are still able to trade – it's changing daily, or probably almost an hourly basis," Nolan confirmed.
Nolan said that she witnessed multiple Russian traders buying a nameplate company outside of Russia, so they no longer operate as Russian traders. "What does that mean?" she asked. "What are the implications? It's that constant checking."
There is already a large amount of work that goes on behind the scenes before an insurer can start to underwrite clients, she added.
Banks, meanwhile, cannot afford to take any risks either. Michael Parker, chairman of global shipping, logistics and offshore at Citi, and speaker at the LISW, said that sanctions "are designed to complicate".
"There is an element of you know, let's throw this in – it will disrupt trade and undoubtedly will complicate 'Know Your Customer'," he finished.
So, with the dark and grey fleet seemingly on the horizon for years to come, sanctions require robust change for the shipping industry to continue its improving reputation for safety.
Did you subscribe to our daily Newsletter?
It's Free! Click here to Subscribe!
Source: IMarEST