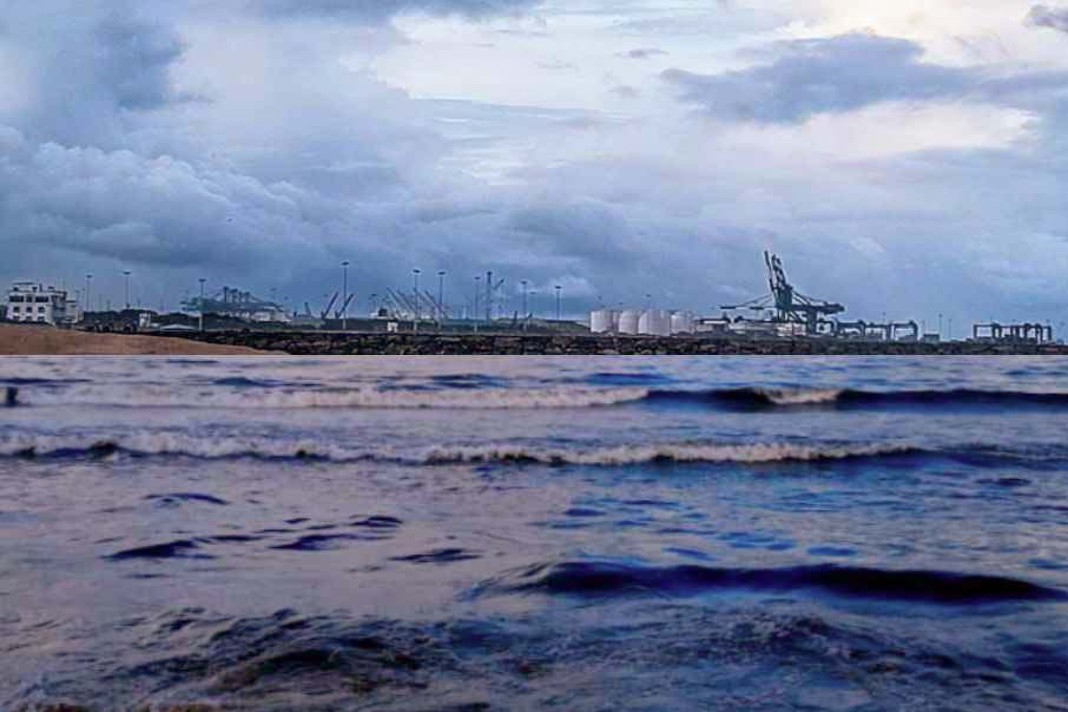 HGK Shipping and Salzgitter Flachstahl GmbH have signed a time charter agreement to lease three dry goods vessels on a long-term basis. 

The shipping company based in Duisburg will therefore become the preferred partner for the inland waterway shipping operations of Salzgitter Flachstahl.

In return, the latter is using this development to secure itself access to transport capacity and is underlining its clear commitment to inland waterways.
Intensifying their cooperation and the agreement covering the construction of the new vessel are the first specific steps resulting from the memorandum of understanding that HGK Shipping and two subsidiaries of Salzgitter AG (SZAG) – Salzgitter Flachstahl and DEUMU-Deutsche Erz- und Metall-Union – had signed in August 2023, sources Salzgitter.
Close Collaboration
Salzgitter Flachstahl will coordinate and manage the operations of the three time-charter vessels from HGK Shipping's existing fleet within SZAG. They are being made available to the company with immediate effect and will be used for alternating services between the Salzgitter business sites and its customers in the Netherlands and Belgium. They will transport raw and input materials for steel manufacturing, such as scrap steel. As a result, HGK Shipping is assuming an important role in the circular economy and the circular supply chains of SZAG and its customers. The fleet that will be used is due to be replaced by new shipping space in the medium term. HGK Shipping will place the order for the first new vessel, which will probably go into service in July 2025, in the very near future.
Florian Bleikamp, the Head of Chartering Canal / Rhine at HGK Dry Shipping GmbH, comments, "We're resolutely continuing to pursue the goal of achieving climate neutrality in conjunction with the Salzgitter Group. Shifting more traffic to inland waterways as well as developing and using modern shipping space are important steps along this journey. We're proud to be able to work at introducing this transformation in such a partner-like manner and in such close association with our customer."
Sustainable Solutions
Fabian Gerdes, the Head of Customer Logistics at Salzgitter Flachstahl GmbH, adds, "We're clearly focussing on sustainable solutions in our logistics operations. That's why we want to significantly reduce the share of long-distance truck operations in our modal split in the medium term. Inland waterway shipping is a very important element in our logistics strategy here; it's ideally suitable for closed-loop traffic on long routes because the vessels can be used in such a flexible way. At the same time, we believe that there's free capacity and growth potential on European waterways. However, this is being inhibited by an increasing shortage of shipping space and the obsolescence of fleets along the western German canals. We are therefore delighted that we can continue expanding our partnership with HGK Shipping here and together invest in modern shipping space and safeguard transport capacity in the long term."
Many of the business sites at companies within the Salzgitter AG Group have facilities connecting them to waterways; as a result, inland waterway shipping already plays a significant role in the logistics strategy at SZAG. The Group transports more than one million tonnes of its steel and raw materials along Europe's waterways every year. It will be possible to increase this figure, once the right conditions have been created.
Did you subscribe to our daily newsletter?
It's Free! Click here to Subscribe
Source: Salzgitter