Namely, cybercriminals are attacking the computer networks and systems of individuals, businesses and even global organizations at a time when cyber defenses might be lowered because of the shift of focus to the health crisis.
The attacks could regard
Malicious domains;
Malware;
Ransomware.
Recommendations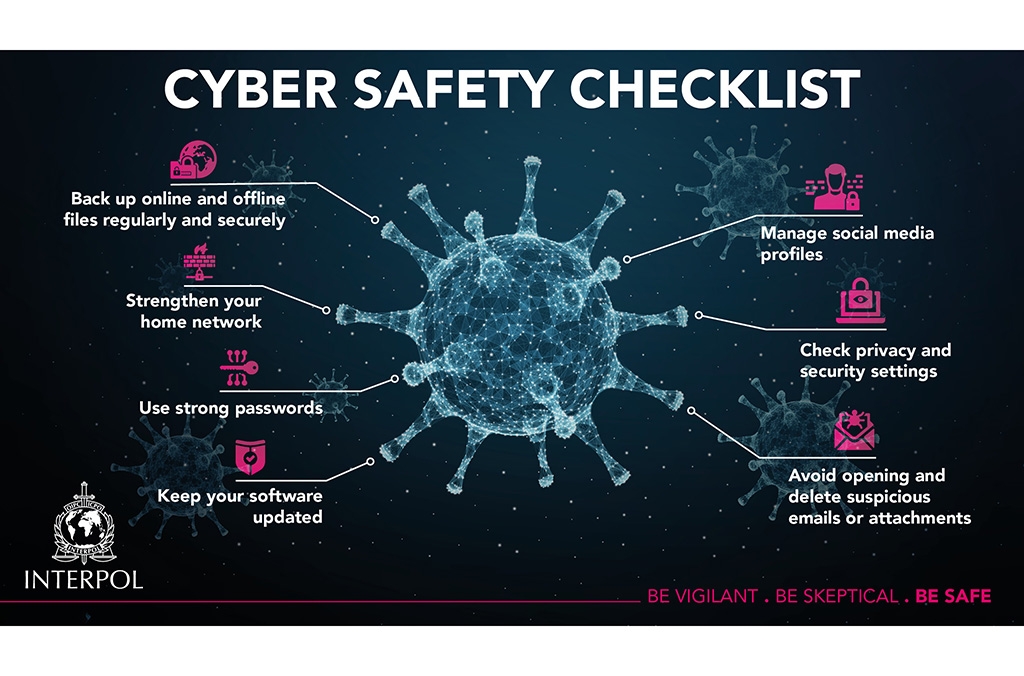 Now is the moment to focus on cyber-security:
1.Keep your information safe
Back up all your important files, and store them independently from your system (e.g. in the cloud, on an external drive);
Always verify you are on a company's legitimate website before entering login details or sensitive information.
2. Check your software and systems
Ensure you have the latest anti-virus software installed on your computer and mobile devices;
Secure email gateways to thwart threats via spam;
Strengthen your home network;
Secure system administrations vulnerabilities that attackers could abuse;
Disable third-party or outdated components that could be used as entry points;
Download mobile applications or any other software from trusted platforms only;
Perform regular health scans on your computers or mobile devices.
3. Be vigilant
Talk to your family −including children − about how to stay safe online;
Regularly check and update the privacy settings on your social media accounts;
Update your passwords and ensure they strong (a mix of uppercase, lowercase, numbers and special characters);
Do not click on links or open attachments in emails which you were not expecting to receive, or come from an unknown sender.
Did you subscribe to our daily newsletter?
It's Free! Click here to Subscribe!
Source: Safety4Sea