 According to a CNN report, people who let down their guard and got too close to others over Labor Day weekend should get tested for Covid-19, White House coronavirus task coordinator Dr. Deborah Birx has said.
Why Such A Directive?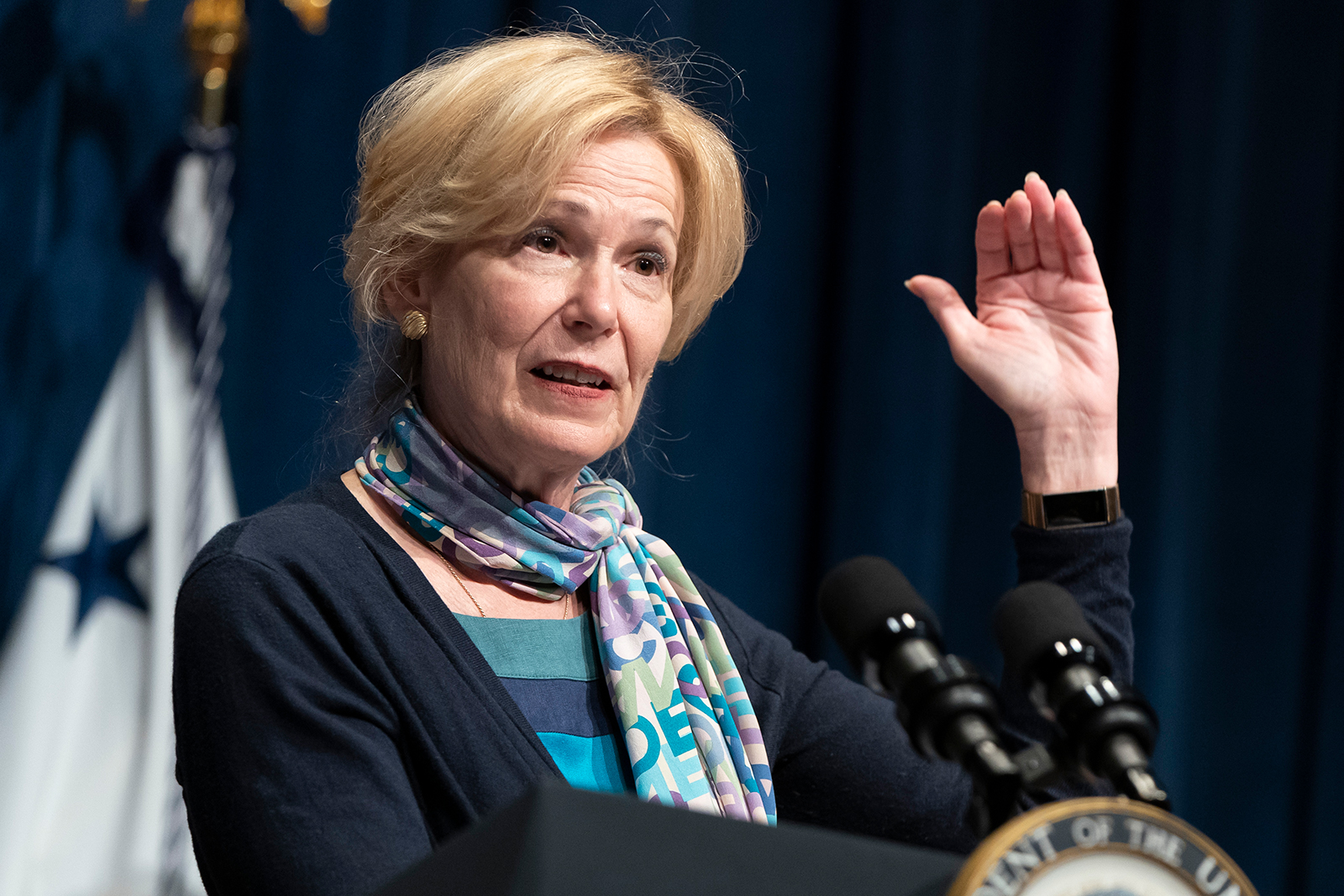 Much of the coronavirus spread by people who don't have symptoms is happening between and within families and in settings such as neighborhood parties, Birx said Thursday at a media briefing at the University of South Carolina.
People who socialized closely with others, especially without a mask, should get tested,
Birx said.
"Just because we know someone, we think that there's no way that they could have Covid, but I want to tell you, you can't tell,"

said Birx.

"We really encourage all of you to continue to get tested when you've had that kind of exposure, so we can stop community spread,"

she added

.
"Our nature is to want to be with others and socialize,"

Birx told reporters.

"What we're asking people to do is to socialize smart."
In the study, adults who tested positive for Covid-19 were about twice as likely to have reported dining at a restaurant in the 14 days before becoming ill than those who tested negative.
"Reports of exposures in restaurants have been linked to air circulation. Direction, ventilation, and intensity of airflow might affect virus transmission, even if social distancing measures and mask use are implemented according to current guidance,"

researchers wrote.
"Masks cannot be effectively worn while eating and drinking, whereas shopping and numerous other indoor activities do not preclude mask use."
Outbreak Linked To
Fraternity Parties
As schools begin their fall semester, universities and colleges are struggling to contain coronavirus outbreaks, with cases reported at campuses in all 50 states.
More than 40,000 Covid-19 infections have been reported among students, faculty and staff at colleges and universities nationwide. The number represents cases that CNN has reported so far — with the actual tally likely higher due to a lag from schools that update their data every few days.
A cluster of Covid-19 cases was linked to a fraternity party at the University of New Hampshire. More than 100 people attended the August 29 event and few wore masks. Eleven people connected to the party have tested positive for the virus, university officials said.
Students Asked To Restrict Movements
The University of Wisconsin-Madison is directing all undergraduate students to restrict their movements for the next two weeks in an attempt to reverse the rise in Covid-19 cases.

In a memo to students, faculty and staff this week, Chancellor Rebecca Blank called on students to severely limit in-person interactions and stay in their residences except for essential activities. The university directed nine campus fraternities and sororities with off-campus live-in houses to quarantine for at least 14 days.
Illinois' Bradley University on Tuesday told all of its more than 4,500 students to quarantine in their on-campus or off-campus residences for two weeks, and to attend only online classes during that time, with allowances for meal pickups and other errands.
Though the school had less than 50 positive cases on campus, those cases led to 500 people being put in quarantine, so the school said it decided to have everybody reset.
Some of the highest number of cases are at Miami University, University of South Carolina, Ohio State University and East Carolina University, all of which have over 1,000 confirmed cases.
The University of Missouri has 862 confirmed cases while Missouri State University has 791, a CNN tally shows.
Young People Spreading This To Vulnerable People
While most students will likely recover, health experts have expressed concern that young people would spread the virus to the more vulnerable in their communities.
Marrazzo, director of the Division of Infectious Diseases at the University of Alabama at Birmingham, made the comment during a briefing by the Infectious Diseases Society of America.
"If there was ever a naysayer, someone who's never been vaccinated (for flu), now's the time to rise,"
Dr. Leonard Mermel, medical director for the Department of Epidemiology and Infection Control at Rhode Island Hospital, said at the same briefing.
Present Scenario
For now, rates of new daily coronavirus infections reported nationwide have been dropping after a summer surge.
The seven-day average of new daily reported infections in the US was about 35,300 as of Wednesday, down from a peak average of 67,317 on July 22, according to Johns Hopkins University data.
The country's Covid-19 death rate also has dipped. The seven-day average of new daily deaths was 734 Wednesday, after it was above 1,000 from late July to August 20, JUH data show.
Cases aren't falling in every state. West Virginia Gov. Jim Justice said Wednesday that his state's statistics were "getting worse by the day," and urged residents to do more to combat the spread.
West Virginia's seven-day average of new daily cases was 165 on Wednesday, up from around 100 at the end of August and around 50 at the start of July.

"This situation right now is really critical,"

Justice said.
Did you subscribe to our daily newsletter?
It's Free! Click here to Subscribe!
Source: CNN