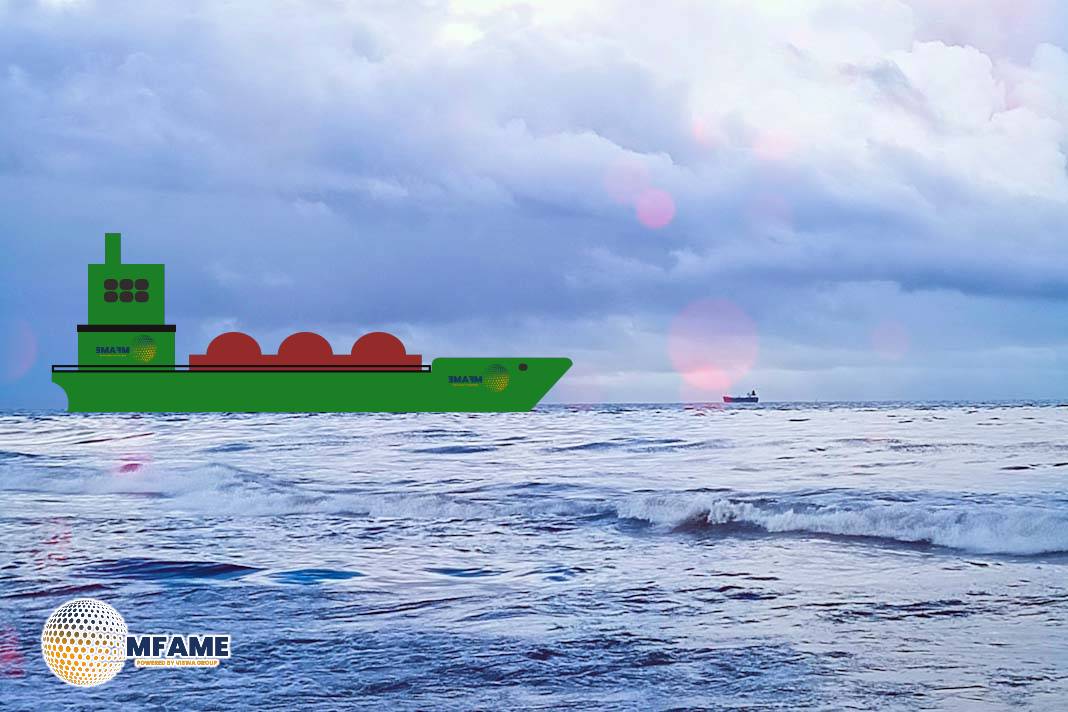 Maritime investment advisor ProMarine A has launched the first sustainable shipping fund called the Low Emission Methanol Shipping Company or LEMSCO, but questions remain about how sustainable this fund is, according to an article published on Seatrade-maritime.
An initial portfolio
Announcing the launch of the fund law firm HFW, which advised on the deal, said that LEMSCO has been introduced with an initial portfolio of four Proman and Stena Bulk-owned MR tankers, built at CSSC Offshore and Marine Engineering all delivered last year.
The 50,000dwt quartet, Stena Pro Marine, Stena Pro Patria, Stena Promise and Stena Prosper are all dual-fuel product tankers and they will use fuel produced by Proman, which declares on its website that all its products are derived from natural gas, which has methane as its main ingredient.
World's largest methanol producers
According to HFW: "As part of the deal, LEMSCO will benefit from a dedicated supply contract from Proman – one of the world's largest methanol producers – ensuring that the fleet's operations are not only cost-effective but also powered by a technology-proven and globally available low-emission alternative fuel."
Gudmund Bernitz, Partner and Shipping Sustainability Ambassador, HFW: "Having collaborated on this huge project for over two years, we are very proud to have enabled this landmark transaction which marks a big leap towards the decarbonisation of shipping."
The resulting methanol is labelled
However, the production of methanol from natural gas is known as steam methane reforming (SMR) and the resulting methanol is labelled as grey methanol if the waste product, carbon monoxide is released into the atmosphere, if the CO is captured and permanently stored it is labelled blue methanol.
On its website Proman said: "Production of 'green' methanol from sustainable sources such as waste, bio-mass or renewable energy is also growing and highly scalable, and when used as a marine fuel reduces CO2 emissions by over 90%, making methanol a truly future-proof shipping fuel."
New green methanol projects
Proman, on the same website, admits that all of its methanol is derived from fossil fuel, and natural gas, but it makes no mention of capturing and storing waste carbon monoxide from the production of methanol.
Meanwhile, the introduction of new green methanol projects is continuing, one such project was announced in mid-July. The US company Carbon Sink, a green methanol manufacturer, and Rose Cay Maritime, a Jones Act-compliant shipping company, have signed a Memorandum of Understanding to help spread the availability of methanol across US ports.
Additionally, European legislation is already in place that the EU expects will combat the practice of greenwashing, the claiming of sustainable benefits that are simply not there.
Environmental friendliness 
The Corporate Sustainability Reporting Directive (CSRD), which was introduced on 5 January this year,  aims, in its own words, to create "a classification system of environmentally sustainable economic activities to scale up sustainable investments and combat greenwashing of financial products that unduly claim to be sustainable."
Social Impact Strategist Irene Loucaides, also the founder and MD at the Nicosia-based consultancy Grow, argues that CSRD will mean that simply claiming environmental friendliness will no longer be tolerated.
Asked about the production of its methanol fuel Proman has not responded.
Did you subscribe to our daily Newsletter?
It's Free! Click here to Subscribe!
Source: Seatrade-maritime