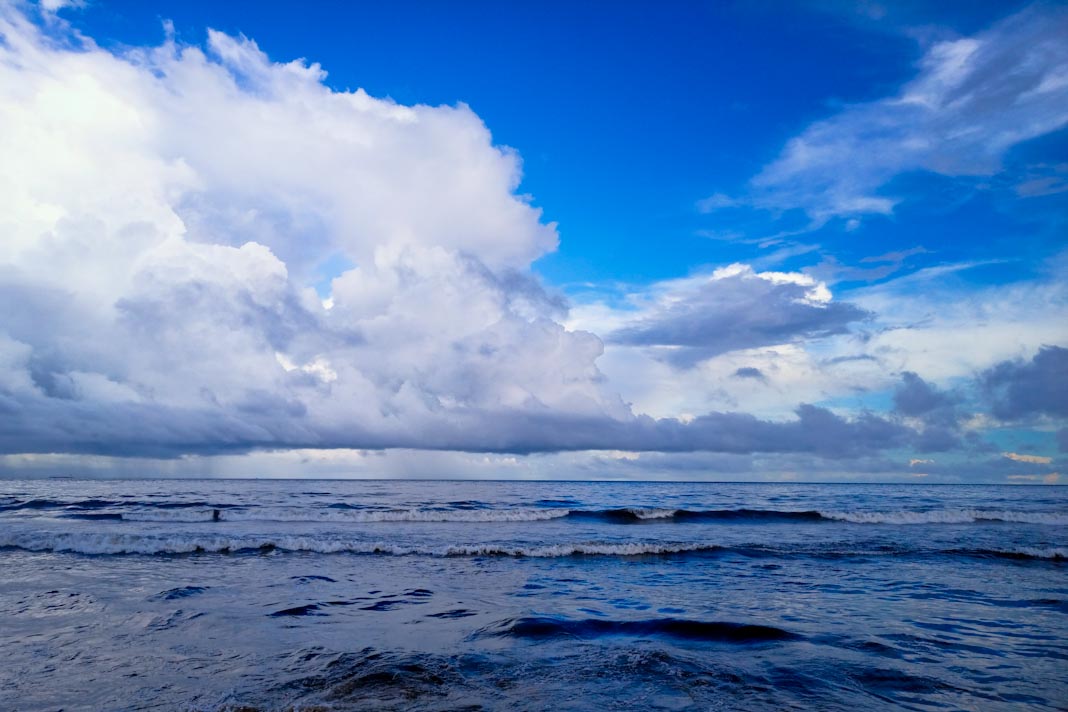 With the intensification of pressures to switch types of ship fuel in compliance with maritime environmental regulations, the market for eco-friendly vessels such as ammonia and liquid carbon dioxide (LCO2) carriers is becoming a cash cow for the shipbuilding industry. These ships, similar in design to the liquefied petroleum gas (LPG) carriers that South Korean shipbuilders have experience constructing, hold a technical advantage, allowing for a continuation of high-value order strategies, reports Business Korea.
The domestic shipbuilding industry
As of Nov. 15, the domestic shipbuilding industry has been leading the market by securing orders for eco-friendly ships such as ammonia and LCO2 carriers, earmarked as future key products.
Hanwha Ocean recently won an order for four of the world's largest Very Large Ammonia Carriers (VLAC). This marks the first time Hanwha Ocean has secured an order for ammonia carriers. Each vessel, capable of transporting 93,000 cubic meters of ammonia, is reportedly priced at US$124.6 million per unit, approximately 164 billion won.
Previously, HD Korea Shipbuilding & Offshore Engineering clinched the world's first contract for an ammonia-propelled vessel last month. While there have been orders for "ammonia-ready" vessels capable of using ammonia as fuel after modifications, this is the first time a vessel has been ordered designed with a dual-fuel engine that runs on ammonia from the outset.
Recently, it was revealed that HD Korea Shipbuilding & Offshore Engineering and the Danish shipping company Maersk signed a letter of intent (LOI) to build four 93,000 cubic meter VLACs. An LOI, a precursor to a final contract, typically leads to a finalized deal barring major changes.
The growing global demand for ammonia, driven by intensified decarbonization regulations, positions it as a leading eco-friendly, carbon-free alternative fuel due to its ease of transport and lack of carbon dioxide emissions during combustion.
The LCO2 carrier market is also nearing a blossoming phase with the initial orders being placed. According to the Global CCS Institute, with the full-scale launch of carbon capture and storage (CCS) projects worldwide, the market is expected to grow by more than 30% annually, with the global carbon capture volume projected to approach 7.6 billion tons by 2050.
In July, HD Korea Shipbuilding & Offshore Engineering secured an order for two of the world's largest 22,000 cubic meter LCO2 carriers with a total order value of approximately 179 billion won.
Hanwha Ocean and Samsung Heavy Industries are also pursuing detailed design and class approvals for large LCO2 carriers. Both companies obtained conceptual approvals for 40,000 cubic meters of liquid carbon dioxide carriers from the Korean Register in May and June, respectively.
An industry insider explained, "The cargo holds of ammonia carriers can easily be adapted from those used in LPG carriers, giving domestic shipbuilders an advantage. Even though the technology barrier for VLACs is lower than that for liquefied natural gas (LNG) carriers, the competitiveness of Korean shipbuilders is globally recognized."
Did you subscribe to our daily Newsletter?
It's Free! Click here to Subscribe
Source: Business Korea