Liveaboard Dive boats can be compared to cushy yachts, with floating hotels.  These aren't massive cruise ship cities.  They're more like private yachts, ranging from 100 to 200 feet and hosting 10 to 20 serious divers.
Here are five of the best:
The Arenui (Indonesia)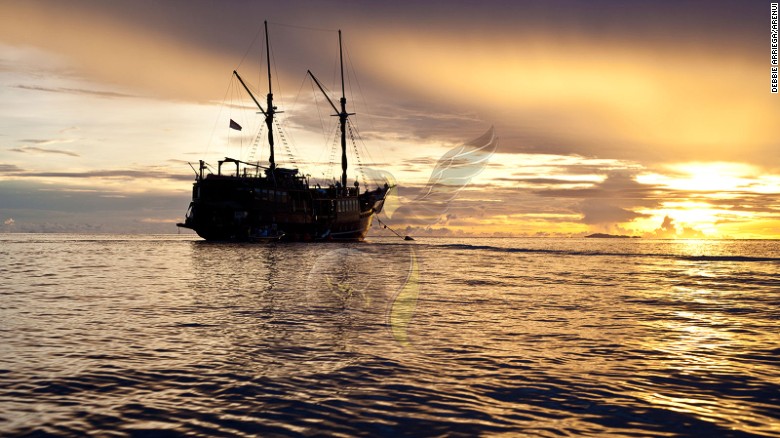 Indonesia's traditional wood-built boats are called "phinisi" and have a Captain Jack Sparrow, pirate-ship feel to them.
The 140-foot is custom-built with 12 different types of woods (the owners say 70% is recycled) and has intricate wall carvings depicting Hindu legends.
The Dewi-Nusantara (Indonesia)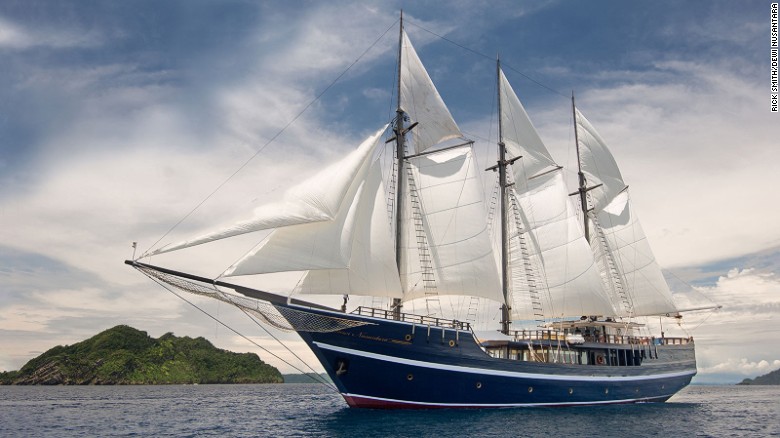 The Dewi Nusantara looks fresh off the set of "Pirates of the Caribbean."
This ship has what is perhaps the largest private cabin (500 square feet/46 square meters) in the liveaboard family.
The Red Sea Aggressor (The Egyptian Red Sea)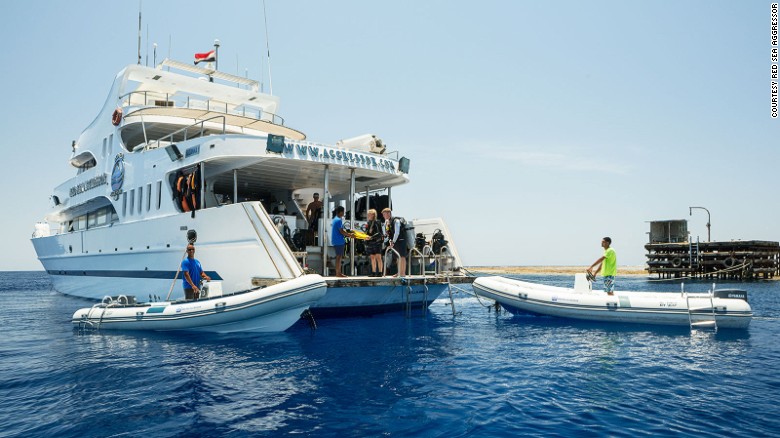 The Red Sea, a spacious 120-foot yacht with a 26-foot beam, hosts 20 guests and is built for comfort.  Aggressor is by far the largest franchise in liveaboards and guests know what to expect, like a Hilton or, in this case, the Ritz.
The Argo (Cocos Island, Costa Rica)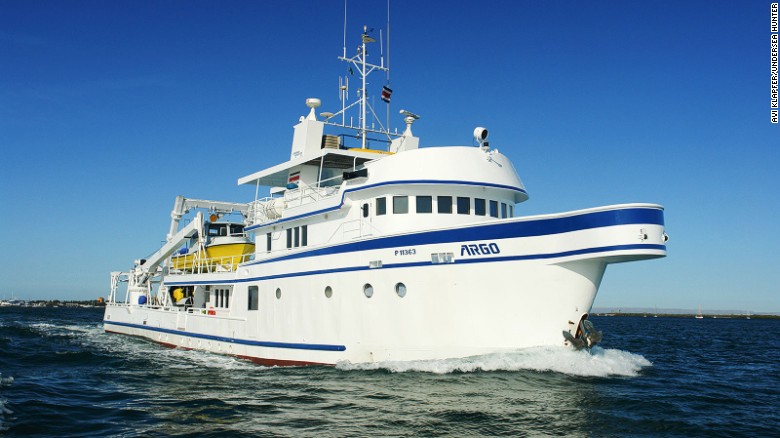 The Argo spends most of its time in Costa Rica.
Argo is the ship of choice for anyone wanting to dive to 1,000 feet.
It's the only liveaboard with its own submarine, aptly named the DeepSee.
This state of the art submersible is parked on the stern deck, ready to take two passengers and a pilot as deep as 1,500 feet (450 meters) where numerous new species have been discovered.
Carpe Vita Explorer (Maldives)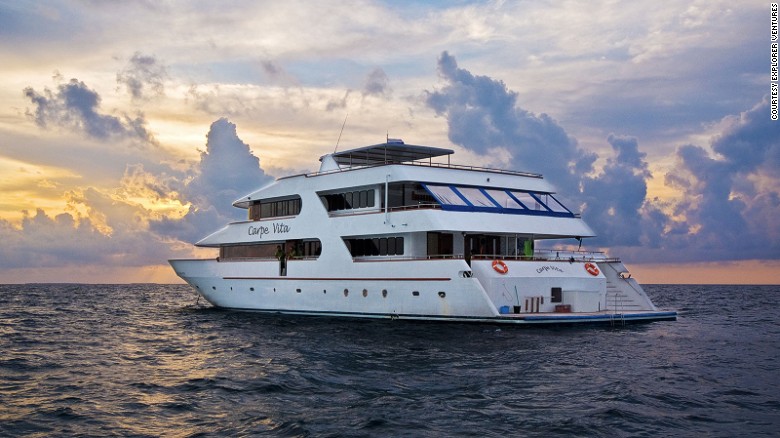 Perhaps the most unique aspect of the 125-foot Carpe Vita is its 60-foot dive tender called a dhoni.
It keeps divers dry and comfy going to and from the mothership to dive sites.
Source: CNN