World's First Floating LNG Facility- Completed
Daewoo ship building & Marine Engineering company has concluded the construction of the World's first floating liquefied natural gas facility at the DSME ship yard in OKPO, South Korea.  This project is mainly to cater the Malaysian oil and Gas Company. The naming ceremony held by Petronas together with partners of DSME project and technical staff on the final day of construction and the vessel was named as PFLNG "SATU".
The game-changing technology was the term used to describe Floating liquefied natural gas facility, in natural gas production, providing the ability to produce, liquefy, store and transfer LNG to be shipped directly to global markets from often remote at-sea gas fields, where it would be otherwise uneconomical to develop.
The Satu will be anchored at Malaysia's Kanowit gas field located in the South China Sea about 112 miles offshore Sarawak, Malaysia.  The outcome of production by this facility, is to yield 1.2 million tonnes of LNG every year and is aimed for a significant role in Petronas efforts to solve the gas reserves in remote oil fields of Malaysia.
The PFLNG SATU is expected to be Ready for Sail Away in the second quarter of 2016.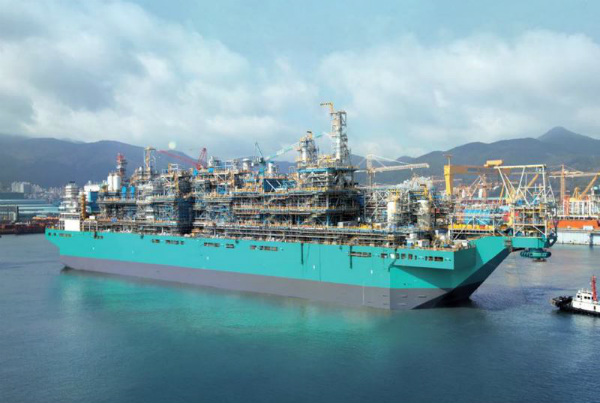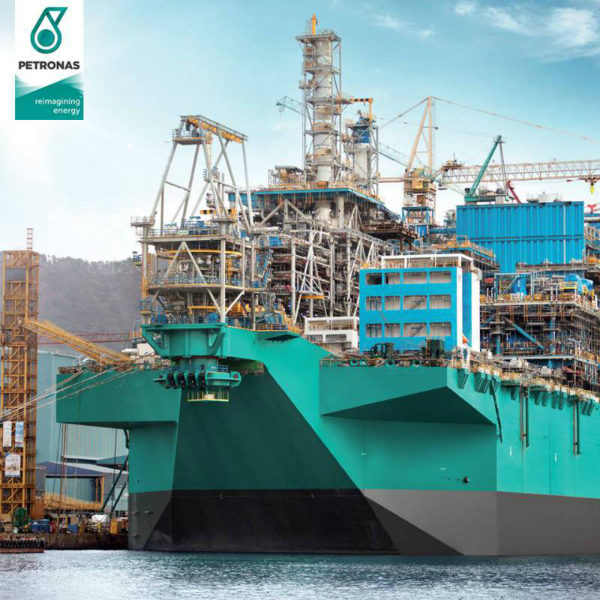 Photo credit: Petronas
Source: Petronas