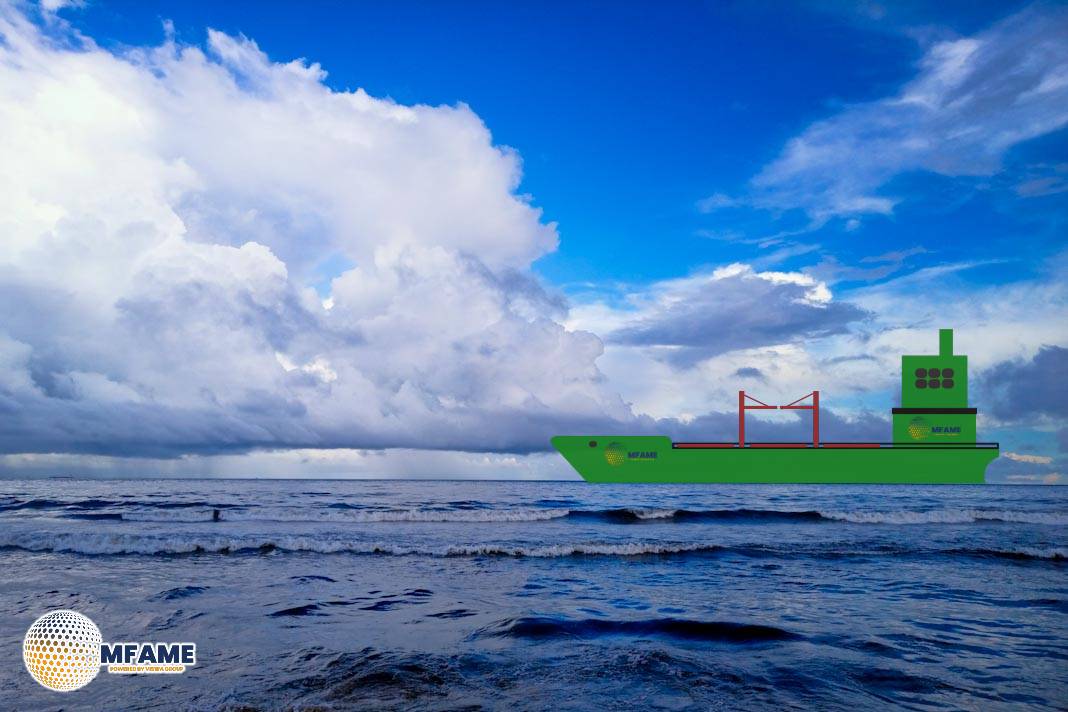 In Shipfix's recent data analysis, a nuanced outlook emerges for mid and small-sized dry bulk vessel segments.
The report delves into the evolving fortunes of freight rates, emphasizing the critical role of tonnage availability in shaping near-term developments amid ongoing challenges in global demand, says an article published on ship fix website.
Panamax Segment, Potential Recovery Driven By Lower Tonnage Supply
Recent Performance
The Baltic Exchange's Panamax freight index has shown signs of recovery, though it remains approximately seven percent below late October levels and nearly six percent lower than the same period last year.
Decline in global ordering activities, notably in the Indian Ocean, has contributed to weaker Panamax spot freight rates.
Recent Trends
Weekly cargo order volumes dipped below 20 million tonnes since mid-October, marking a 25 percent decrease compared to early September.
The Atlantic, initially contributing to lower demand, has witnessed a recent recovery, while the Pacific has shown stability.
Current Dynamics
A limited increase in global cargo order volumes was recorded in the week before last, driven by higher demand in the Atlantic.
Despite some positive momentum, overall demand declined again, while tonnage supply faced downward pressure in the past weeks, enhancing the outlook for Panamax freight rates.
Supramaxes, Limited Recovery Momentum
Recent Trends
Supramax segment's Baltic Exchange index has almost returned to late October levels but remains around seventeen percent below September highs.
Aggregate global weekly cargo order volumes for Supramaxes have remained subdued, falling by nearly a fifth compared to September highs.
Supply Dynamics
Recent improvement in freight rates results from falling vessel supply, particularly in the Pacific basin. However, this drop was short-lived, with supply rising again last week.
Continued pressure on cargo order volumes, especially in the Indian Ocean, combined with limited downward pressure on vessel supply, suggests a low probability of substantial recovery for Supramaxes.
Handysizes, Limited Recovery Amid Weaker Supply
Recent Performance
Baltic Exchange's Handysize freight index has trailed larger segments by a significant margin, dropping by 6.3 percent last week.
Spot freight rates for Handysizes are approximately 25 percent below the levels observed a year ago.
Demand Trends
Global demand for Handysizes has faced significant pressure, with weekly cargo order volumes retreating to around 27 million tonnes over the past month.
The Atlantic has seen a substantial decline, representing a 20 percent drop since September, while the Pacific and Indian Ocean demand has fallen by around ten percent.
Supply Dynamics
Freight rates in the Handysize segment suffered due to high tonnage supply across basins. However, a recent decline in available vessels may support a limited recovery if the trend persists.
Conclusion
The Dry Bulk Weekly Review by Shipfix highlights the intricate balance between demand, supply dynamics, and vessel segment performance. While the Panamax segment shows potential for recovery, the Supramaxes face challenges in gaining substantial momentum, and the Handysizes may experience a limited rebound amid weaker supply conditions.
The report provides valuable insights for stakeholders navigating the complex dry bulk shipping landscape.
Did you subscribe to our daily newsletter?
It's Free! Click here to Subscribe!
Source: ship fix