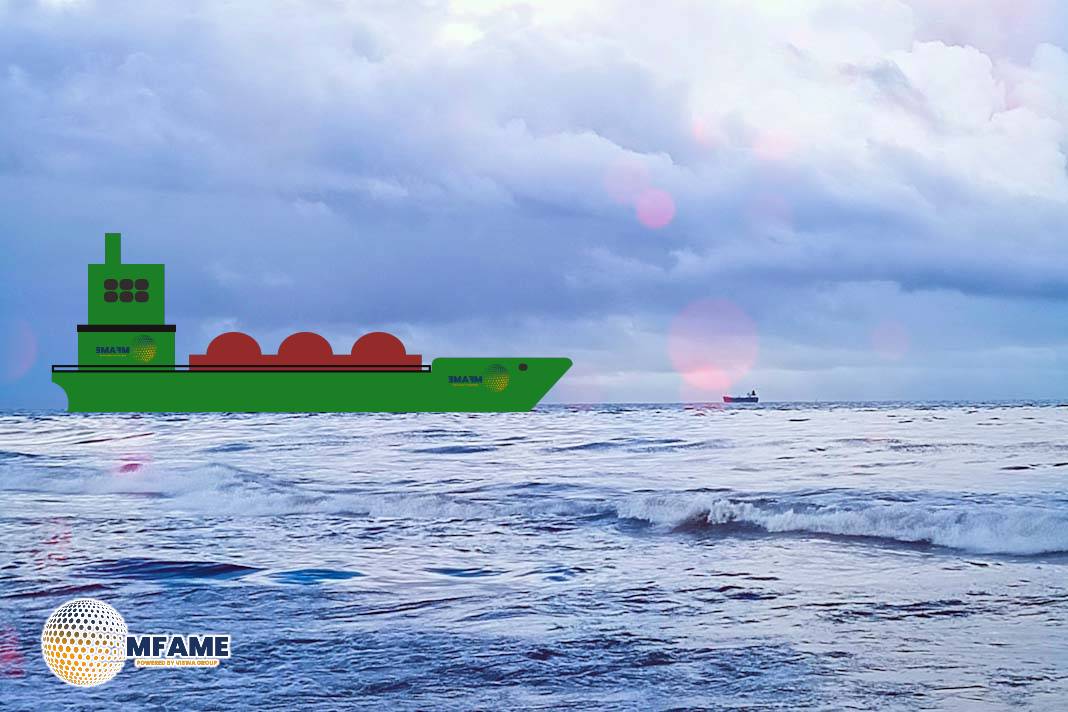 French shipping giant CMA CGM has decided to switch a recent order it placed in China for eight methanol-powered containerships to LNG fuel, according to shipbuilding sources, says an article published on lng prime website.
Methanol To LNG Transition
French shipping giant CMA CGM recently altered its course by shifting an order initially placed for eight methanol-powered containerships in China to LNG fuel, as reported by shipbuilding sources. The decision reflects a notable change in the company's approach to sustainable shipping practices.
Original Contract Details
China's Shanghai Waigaoqiao Shipbuilding (SWS), a part of CSSC, had signed a contract on September 27 to construct eight containerships for a European owner.
Notably, SWS claimed this to be the world's largest order for methanol-powered vessels, featuring dual-fuel propulsion—a debut for SWS in the methanol dual-fuel market.
The vessels were specified as medium-sized containerships, measuring 299.9 meters in length and 45.6 meters in width, with deliveries set to commence in 2027.
CMA CGM's Decision
Despite the initial commitment to methanol, CMA CGM reportedly changed its mind and decided to opt for LNG fuel instead.
The decision may be attributed to challenges such as the unavailability of "green methanol" and the high cost associated with fuel production from biomass or captured carbon and hydrogen from renewable sources.
LNG As The Preferred Solution
CMA CGM's preference for LNG as a fuel source aligns with its broader strategy and commitment to environmentally responsible shipping practices.
Financial Implications & Fleet Investment
CSSC Holdings disclosed that the original methanol-powered order was valued at about $1 billion.
CMA CGM's investment in a fleet of nearly 120 LNG- and methanol-powered ships, totaling over $17 billion, emphasizes its dedication to cleaner and more sustainable fuels.
The company sees LNG as the "best solution" currently available to mitigate the environmental impact of shipping.
Versatility Of LNG-Powered Fleet
CMA CGM's existing large fleet of LNG-powered ships is not limited to conventional LNG, as it can also run on biomethane and synthetic methane (e-methane), providing additional flexibility to reduce greenhouse gas emissions.
LNG-Powered Vessels For La Meridionale
In addition to the change in the containership order, CMA CGM's ropax unit, La Meridionale, is making strides in LNG adoption.
Vessel Design & Acquisition
La Meridionale unveiled the design of two LNG-powered vessels capable of accommodating 1,000 passengers.
Following CMA CGM's acquisition of La Meridionale earlier in the year, the plan is to order two LNG-powered vessels for operations between Corsica and Marseille.
Delivery Timeline
The French-flagged vessels, measuring 180 meters in length, 30.8 meters in width, and featuring 264 cabins, are expected to be delivered in the first quarter of 2027.
In conclusion, CMA CGM's shift from methanol to LNG underscores its commitment to adapting to the evolving landscape of sustainable and eco-friendly shipping practices, setting a notable precedent in the maritime industry.
Did you subscribe to our daily newsletter?
It's Free! Click here to Subscribe!
Source: lng prime