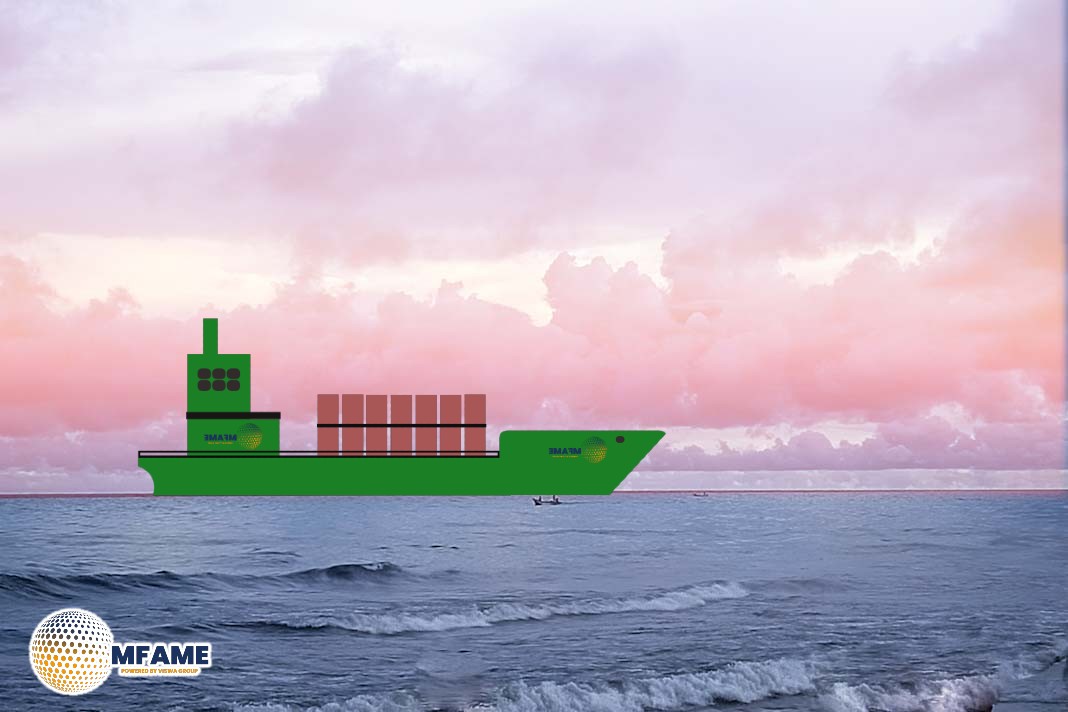 The container shipping industry is grappling with a sharp decline in profits, triggering job cuts and financial uncertainty. Explore the challenges and shifts in this critical sector as it navigates turbulent waters, reports ESS – –Feed.
Container Shipping Industry Faces Turbulence as Profits Plunge and Job Cuts Loom
In the world of container shipping, where just a short while ago profits were soaring to unprecedented heights, a stark reversal of fortune is now underway. The industry that once commanded record-high freight rates and efficient deliveries during the past two years has transformed from a jackpot to a realm of job cuts and financial struggle, akin to a modern-day corporate tragedy starring perennial underachiever, Charlie Brown.
This transformation is evident in the staggering net income of US$364 billion (S$495 billion) reported by the largest carriers in 2021 and 2022, as compiled by industry expert John McCown. After a decade of modest profits, these giants are poised to plunge back into the red this quarter. Their freight rates have fallen below operational costs, and prospects for a swift recovery appear bleak.
While the business world has witnessed abrupt and sensational booms-turned-busts, few have seen an established industry so deeply connected to the global economy nosedive from historic profits to below break-even levels as dramatically as the container shipping sector has this year. The pandemic's colossal demand shock has given way to an overabundance of supply, setting the stage for what some fear will be a protracted downturn.
"I'm certainly concerned about the next 24 to 36 months," admits Rolf Habben Jansen, CEO of Hapag-Lloyd, based in Hamburg. The outlook is indeed daunting. Even A.P. Moller-Maersk, the largest publicly traded container line, is grappling with the prospect of an 80% drop in free cash flow this year, as projected by Bloomberg Intelligence credit analyst Stephane Kovatchev, potentially turning negative by 2024. This financial strain may also exert pressure on the company's bonds.
Container shipping industry cost cuts
In recent days, industry leaders like Maersk, Hapag-Lloyd, and France's CMA CGM have all announced cost-cutting measures, signalling their anticipation of a prolonged downturn extending at least through 2024. The cautionary tale of the past involves price wars that led to consolidation and even bankruptcy in the years preceding the pandemic. Hence, some executives are advocating for responsible market behaviour to avoid repeating those mistakes.
The current predicament is a result of converging economic forces, where demand for goods has returned to pre-pandemic levels while the supply, in the form of larger and newer ships, continues to surge. The complex task of aligning the launch and retirement of container ships with the cyclical ebbs and flows of the industry further complicates the situation.
In the short term, carriers have limited options to manage capacity, including cancelling voyages, suspending services on underperforming trade lanes, allowing charter contracts to expire, idling ships, or selling older vessels in the scrap steel market.
The situation has led to a standoff between the financially robust and the vulnerable, with the bigger players focusing on cost-cutting and waiting out the storm, while the outcome hinges on supply, demand, and While the current cost of moving merchandise remains relatively low, the industry's expenses are heading in the opposite direction. New challenges, such as increased transit costs through key routes like the Suez Canal and disruptions caused by factors like the drought-stricken Panama Canal, are adding to the financial burden.
Additionally, the industry faces a daunting transition to cleaner-burning fuels and the development of infrastructure to support the decarbonization effort, requiring a staggering investment of US$1 trillion in the coming decades. The party blinks first.
Container shipping costs continue to fall
Ironically, as the shipping industry grapples with challenges, manufacturers and retailers are enjoying lower transportation costs. This phenomenon is contributing to the efforts of central banks worldwide to mitigate inflation in many developed economies.
For consumers feeling the pinch of inflation, the search for cost-effective shipping options is on the rise. Companies like FedEx Express Europe have noticed shifting preferences among customers, as they opt for more budget-friendly shipping solutions in response to challenging economic conditions and uncertainty regarding demand recovery.
In adapting to these turbulent times, some companies are diversifying their portfolios. For instance, CMA CGM, led by second-generation scion Rodolphe Saade, has invested in airlines, ports, logistics operations, and media during the pandemic. While these manoeuvres may help cushion the industry's peaks and valleys, the challenges ahead remain substantial.
Did you subscribe to our daily Newsletter?
It's Free! Click here to Subscribe
Source: ESS – Feed