We have heard of cases where hydrogen sulphide in marine fuel oils causes some health hazards and at times fatality.  This is a very surprising case where hydrogen sulphide from rotten fish stored in barrels killed three.
Three men died and three others are receiving treatment after inhaling hydrogen sulfide gas on Monday at Sabah port, Malaysia.  The men are believed to have inhaled the gas while loading barrels of rotten fish kept in a ship storage for a week, destined to be processed into fertilizer.
Two of the men, identified as Sandrianto Julkifli 22, and Imran Ladia, 41, died on board the vessel while the third Risali lapariama, 25, died in hospital. Two others are in a critical condition.
Reports say there were eight people on the vessel when the incident happened.  Upon opening the storage, the first man fainted and his friends went over to help but they too fell unconscious.  The gas emitted was a chemical reaction from the fish that were kept without proper ventilation for too long.
Director of the State Fire and Rescue Department said, "Our team cleared all the drums of rotten fish to ensure no dangerous gas lingers."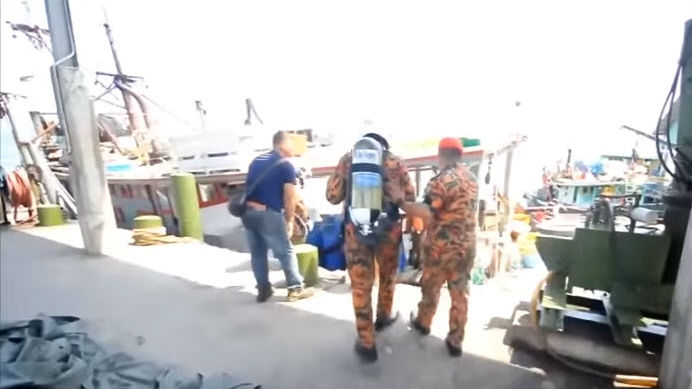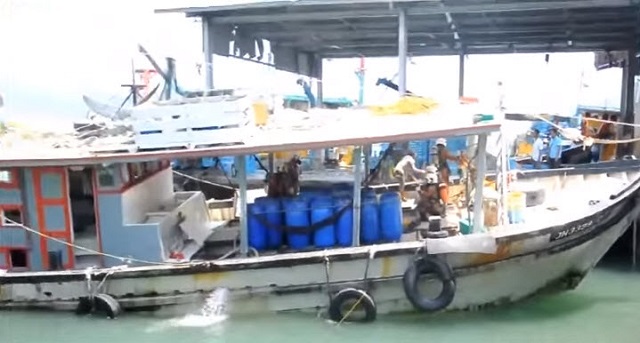 Source: The Star