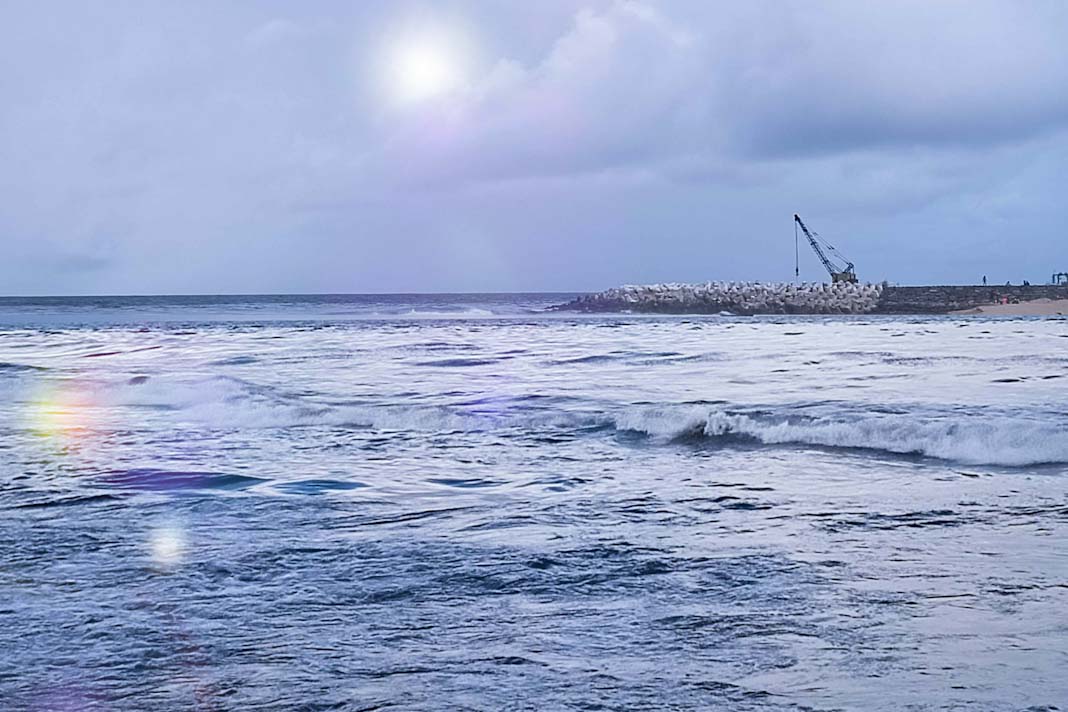 The Greater Bay Area's world-class port cluster, tax concessions for shipping operators, and the development of smart ports in Hong Kong are expected to make the city's seafaring industry more competitive amid sluggish growth in the global economy and trade. Chai Hua reports from Hong Kong.
The Kwai Tsing Container Terminals can handle a total of over 20 million TEUs (twenty-foot equivalent unit) per year. Shipping companies have been in the doldrums as global economic growth and trade slackened. With vast changes in the external environment and keen international competition.
This year's Policy Address, delivered on Oct 25, pledged to step up the development of high-end maritime services, as well as green and smart transformation in the sector; and promote and strengthen collaboration among shipping enterprises in the Guangdong-Hong Kong-Macao Greater Bay Area and around the world.
"To meet the challenges, the government's directives, including the initiatives announced in the Policy Address, are in the right direction to make our ports more competitive," says Bjorn Hojgaard, chairman of the Maritime and Port Development Committee of the Hong Kong Maritime and Port Board.
New tax concessions
The SAR introduced new tax concessions for eligible ship leasing companies in 2020, with operating lease and finance lease activities exempt from profits tax. The tax rate for ship-leasing management for ship lessors was halved to 8.25 percent from 16.5 percent.
Steps were also taken last year to halve tax rates for shipping managers, agents and brokers. "As a result, eligible shipping agents, managers and brokers have benefited from the lower taxes. Overall, these measures have not only made Hong Kong's tax system more competitive, but also enabled our maritime sector to grow in scale and diversity," says Hojgaard.
Wellington Koo, chairman of the Hong Kong Shipowners Association, expects these concessions to help the SAR secure about 12 percent of the world's shipping finance market within the next decade.
Considering the expected significance of tax regimes in the future, it's slated to be the theme for this year's World Maritime Merchants Forum, which will commence on Nov 20. Government officials, shipping company executives, associations, financial institutions, as well as experts from around the world, will gather in the SAR to discuss topics concerning the shipping sector.
New advantages
Incentives for green shipping also benefit shipowners, says Hojgaard. With challenging and ambitious decarbonization targets set by the International Maritime Organization, shipowners have to renew their existing tonnage capacities with newer and greener vessels that can use new clean or alternative fuels.
Hong Kong is also making strides in building smart ports. The primary focus is on elevating the competitiveness of ports by setting up a digitalized port community system that can facilitate seamless flow and sharing of data among stakeholders in the maritime, port and logistics industries.
Hojgaard says such a platform would streamline port operations, enhance coordination, and improve overall efficiency, leading to reduced cargo handling time and costs. A trial data-sharing platform specializing in handling cold chain products was introduced in the third quarter of this year. The goal is to expand it for wider adoption by 2025.
The integrative development of the Greater Bay Area will be another boon for Hong Kong, and is likely to inject fresh growth momentum into the maritime sector. The Greater Bay Area Outline Development Plan supports the consolidation and promotion of Hong Kong's status as an international maritime center, and its development of high-value-added maritime services.
"Hong Kong, as an international maritime center, can play a crucial role in building a world-class port cluster in the Guangdong-Hong Kong-Macao Greater Bay Area by utilizing its unique advantages and strategic position," says Hojgaard.
Did you subscribe to our daily newsletter?
It's Free! Click here to Subscribe
Source : China daily