In Agcs Marine Ins. Co. v. World Fuel Services, Inc., the Southern District of New York was faced with an insurance dispute from a fraud carried out on the high seas.  The defendants, World Fuel Services, Inc. and World Fuel Services Europe, were suppliers of fuel oil.  They were the victims of an imposter purporting to work for the U.S. government, which contracted with them to purchase a supply of marine gasoil.  After receiving the fuel via ship-to-ship transfer, the impostor absconded with it.  World Fuel filed a claim with its insurer, AGCS Marine Insurance Company, seeking to recover under an "all risk" clause in its policy. AGCS denied the claim and filed an action seeking a declaratory judgment that the loss was not covered.
In granting summary judgment to World Fuel, the court assessed World Fuel's three arguments that the loss of fuel was a fortuitous loss of covered property during a time period covered by an all-risk insurance policy and that AGCS has failed to establish any exception to or exclusion from coverage; that loss was caused by acceptance of fraudulent shipping documents; and that the policy covered the loss because the shipment was made under FOB terms and World Fuel's interest in the cargo had not ceased because to this day it had not been paid.
As to the question of whether the loss occurred while the fuel was still in transit and thus covered by the policy, the Court found that "the parties to the Policy surely did not contemplate, or factor into their negotiations, the particular costly misfortune that befell the MGO at the hands of the scoundrel, . . . ."  However, AGCS "was at liberty to insist on different contract terms."
The Court also concluded that the losses were covered by the policy.  The Court found that World Fuel made out a prima facie case for recovery by establishing a fortuitous loss of insured cargo under an all-risk policy during the period of coverage.  The burden then shifted to AGCS to establish an applicable exception or exclusion.  While it attempted to do so by invoking the "inherent vice doctrine," the Court rejected the argument and granted World Fuel summary judgment.
Finally, in the interest of completeness and to facilitate anticipated appellate review, the Court addressed World Fuel's argument that fraudulent bills of lading caused the loss.  The Court held that such bills reflected but did not cause the loss in question.  It also held "that World Fuel cannot separately recover under the F.O.B. Clause" because AGCS's interpretation of it, "so as not to cover non-payment risk in perpetuity, is the only reasonable one."
In sum, World Fuel's loss was covered under the all-risk clause; but not based on a fraudulent bill of lading or FOB claim.
Feel free to consult/write to Mr. Rahul Wanchoo for all your legal queries through MFAME.
Write to us: experts@mfame.guru
About The Author:
For the last twenty years, Rahul Wanchoo has represented a wide variety of corporations in resolving international commercial disputes.  Rahul's experience is focused on commercial, international and maritime disputes and is dedicated to resolving those disputes in a truly cost effective manner.  This bottom-line orientation is founded upon close, personal communication with clients, which provides Rahul with an understanding of the client's business objectives in pursuing a particular matter.
Rahul's experience has been international in nature from the outset.  He is familiar with the aspects of international law affecting private corporations.  In addition, Rahul's maritime experience is also broad-based.  Rahul has been involved in numerous shipboard investigations involving collisions, groundings, engine breakdowns and cargo damage.  He has acted for shipowners and charterers, as well as their insurers, in charter party disputes, insurance disputes, cargo damage claims, limitation of liability, collection matters, and maritime arbitration.  His practical experience at sea coupled with his legal training has proved to be a great asset in numerous cases where his arguments have successfully persuaded the arbitrators to rule in his client's favor.
About Wanchoo Law: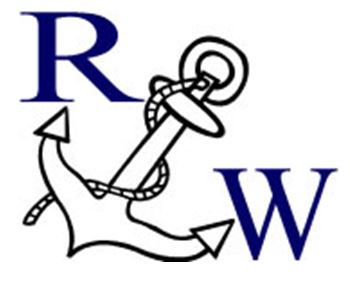 Wanchoo Law Offices provides top quality, individualized admiralty and maritime representation to clients around the globe.  From planning and advising to arbitrating and litigating, our firm can skillfully handle your case from infancy through appeal.  Producing work of a quality paralleled by large firms and yet maintaining a level of client attentiveness unique to a boutique law firm, Wanchoo Law Offices will service your commercial maritime needs with professionalism and promptness.  This bottom-line orientation is founded upon close, personal communication with clients, which provides us with an understanding of the client's business objectives in pursuing a particular matter.  By taking the time to understand both the client's business and its motivations, we can develop a dispute resolution strategy that best suits the case at hand.  In one situation, we might recommend a strategy of aggressive litigation.  In another, we might recommend negotiation or mediation.  No strategy is formulated without first determining the best way to proceed in light of the client's business objectives.  Available to them 7-days a week, our clients range from vessel owners and charterers to insurers, protection and indemnity clubs, freight forwarders, exporters and importers.  Because our founding member has been involved intimately with the maritime industry, you will find an intimacy of knowledge at Wanchoo Law Offices unmatched among the average maritime law firm.