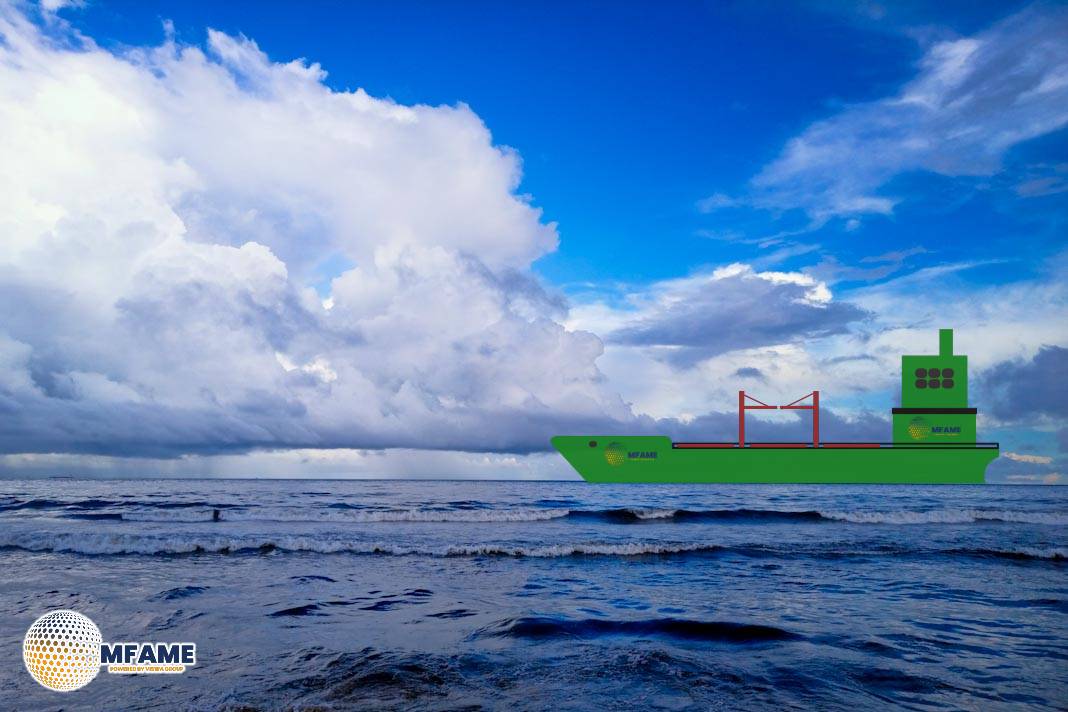 Technology group Wärtsilä has introduced the marine sector's first commercially available 4-stroke engine-based solution for ammonia fuel, says an article published on wartsila website.
Commercial Milestone
Wärtsilä, a leading technology group, has launched the marine sector's first commercially available 4-stroke engine-based solution for ammonia fuel. This groundbreaking solution, now part of the Wärtsilä 25 engine platform, sets a new standard for sustainable shipping at a crucial time when ship owners are actively exploring green fuel alternatives.
Viridis Bulk Carriers Partnership
Viridis Bulk Carriers, positioned as the world's first zero-emission shipping company, is poised to be the initial beneficiary of Wärtsilä's innovative ammonia solution.
The partnership, marked by a recent Letter of Intent, aims to sign a commercial contract in early 2024, solidifying plans for a carbon-free transportation service in the European short sea bulk market.
Strategic Importance
Håkan Agnevall, President and CEO of Wärtsilä, emphasizes the strategic importance of this industry-leading solution in shaping the decarbonization of marine and energy industries. The collaboration with Viridis Bulk Carriers represents a significant step towards achieving net-zero emissions in shipping.
Comprehensive Solution Package
In addition to the engine, Wärtsilä's solution includes the AmmoniaPac fuel gas supply system, Wärtsilä Ammonia Release Mitigation System (WARMS), and the Wärtsilä NOx Reducer (NOR) for optimal exhaust after-treatment. The design prioritizes safety and efficiency, supported by advanced automation systems, maintenance agreements, crew training, and 24/7 global support.
Sustainable Impact
Wärtsilä's ammonia solution, building on its proven LNG system, immediately reduces greenhouse gas emissions by over 70%, surpassing EU targets until 2050 and exceeding the IMO target for 2040. This sustainable ammonia solution positions itself as a key player in the maritime industry's quest for alternative clean fuels.
Future Development Commitment
Stefan Nysjö, Vice President of Power Supply, Wärtsilä Marine Power, emphasizes that the introduction of the Wärtsilä 25 Ammonia solution is just the beginning. The company plans for additional ammonia engines in its portfolio and remains committed to ongoing development and testing of technologies for further reduction of greenhouse gas emissions.
Conclusion
Wärtsilä's world-first ammonia solution represents a significant leap towards sustainable and environmentally friendly shipping. With a comprehensive and commercially available engine-based ammonia solution, Wärtsilä continues to lead the way in marine decarbonization, offering a promising future for green fuel adoption in the maritime industry.
Did you subscribe to our daily newsletter?
It's Free! Click here to Subscribe!
Source: wartsila