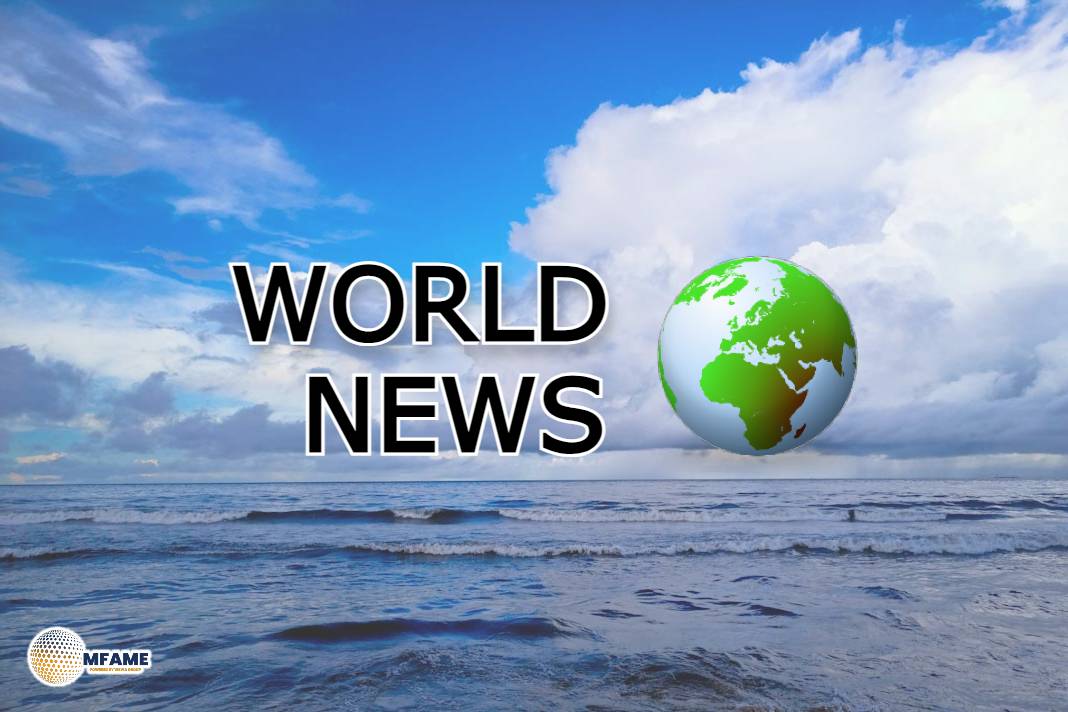 A New York City woman who died of ovarian cancer has raised enough money to pay off millions of dollars in other people's medical debts, says an article published on bbc website.
Casey McIntyre's Selfless Act Inspires Community Support
In a remarkable display of compassion, Casey McIntyre, a 38-year-old ovarian cancer patient from New York City, fulfilled her dying wish by raising funds to alleviate millions of dollars in other people's medical debts.
McIntyre's story is a testament to the power of community support and the enduring impact of a selfless act in the face of adversity.
A Call For Compassion From Beyond
Before her passing, McIntyre orchestrated a heartfelt social media post to be shared posthumously, urging her followers to consider donating to her cause. In a moving message, she expressed her love for each individual and detailed her plan to celebrate her life by paying off the medical debts of others.
A Pledge To Eradicate Medical Debt
McIntyre, who battled stage four ovarian cancer, expressed gratitude for her access to high-quality medical care. Her wish was to extend that privilege to others facing medical debt challenges. She arranged to buy and destroy the medical debt of individuals in need as a poignant celebration of her life.
Community Rallying Behind The Cause
As of Saturday, McIntyre and her family successfully raised over $170,000 for her campaign in collaboration with the non-profit organization RIP Medical Debt. This organization has a unique approach, paying off a dollar of medical debt for every penny donated.
McIntyre's campaign has effectively erased up to $17 million in unpaid medical bills, showcasing the collective impact of community generosity.
RIP Medical Debt's Impactful Model
RIP Medical Debt purchases medical debt in bundled portfolios, acquiring millions of dollars at a fraction of the original cost. The organization's website emphasizes the substantial impact of every donation, stating that, on average, contributions have 100 times the effect in relieving medical debt.
Addressing A Widespread Issue
With estimates suggesting that as many as 100 million Americans grapple with medical debt, McIntyre's initiative shines a light on the pervasive issue in the healthcare system. Her campaign serves as a beacon of hope, demonstrating that individual acts of kindness can make a significant difference in the lives of those burdened by medical expenses.
A Memorial Service And Debt Jubilee
In a unique and compassionate move, McIntyre's family plans to hold a memorial service and "debt jubilee" in New York City's Prospect Park in December.
During this event, they will anonymously purchase and forgive others' medical debt, turning a moment of grief into a celebration of McIntyre's life and enduring legacy of kindness.
Fond Remembrances
McIntyre, a dedicated book publisher, began her ovarian cancer treatment in 2019 and peacefully passed away on Sunday. Her family and friends remember the last five months of her life, spent in hospice care across Virginia, Rhode Island, and New York, as "magical" moments.
A Husband's Loving Tribute
In a heartfelt post on X (formerly Twitter), McIntyre's husband, Andrew Rose Gregory, expressed deep love, profound loss, and the enduring presence of Casey's spirit. His words capture the essence of a life well-lived and a legacy of compassion that will continue to inspire others.
Did you subscribe to our daily newsletter?
It's Free! Click here to Subscribe!
Source: bbc