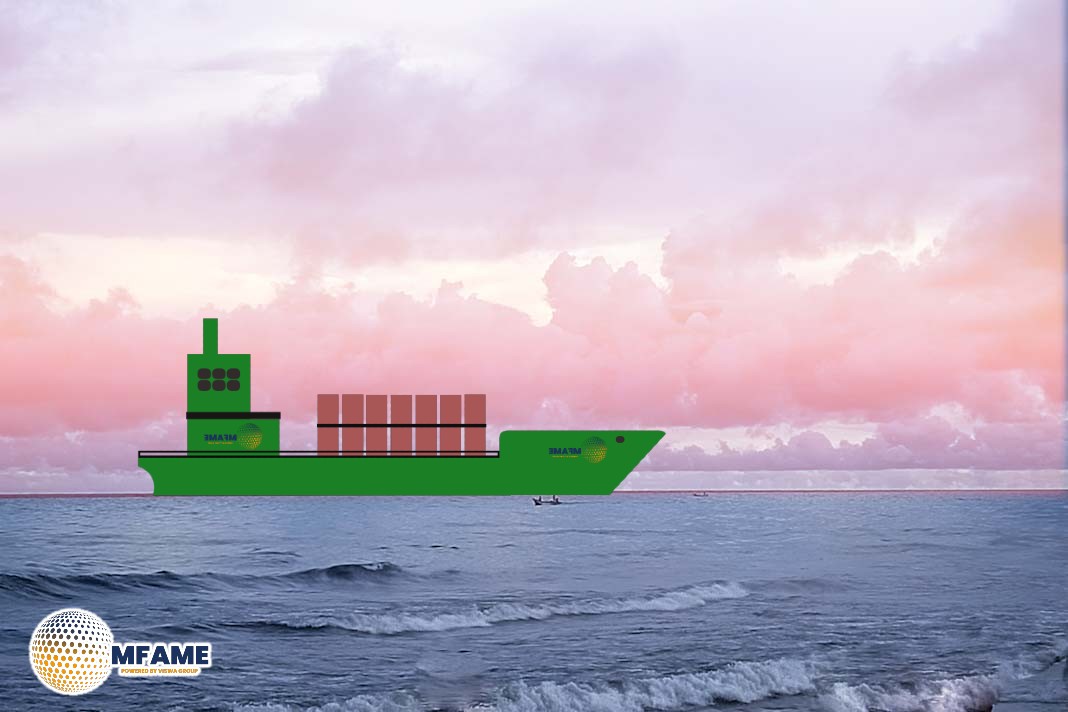 In a groundbreaking achievement, Carr's Flour Mills, with its rich 200-year legacy, proudly marks the delivery of one million tonnes of wheat by cargo ship to Kirkcaldy Harbour over the past 12 years.
This accomplishment, equivalent to removing 70,000 trucks from the road, not only reflects the company's enduring history but also signals a significant shift towards a more sustainable and eco-friendly cargo shipping model, says an article published on bakery and snacks website.
Navigating The Seas Of Sustainability, A Million Tonne Voyage
Over the course of 12 years, Carr's Flour Mills orchestrated the delivery of a million tonnes of wheat by cargo ship into Kirkcaldy Harbour. This maritime journey translates into more than a numerical feat, symbolizing a tangible reduction of heavy road traffic and carbon emissions, with the removal of 70,000 trucks from the transportation equation.
Wheat Waves, Baking A Sustainable Future
Since 2011, the wheat has been shipped in by water, amounting to enough raw material to bake over 2.5 billion loaves of bread, equivalent to approximately 32.5 billion sandwiches. An intriguing fun fact adds a touch of wonder: if laid end to end, these loaves could circumnavigate the globe more than 15 times or reach from Earth to the moon and back.
Harbour Of Hope, Kirkcaldy's Transformation & Investment
The UK-grown wheat, sourced from Dover in Kent, embarks on its sustainable journey, being delivered into Kirkcaldy Harbour, a pivotal hub owned and operated by Forth Ports.
This maritime lifeline has not only flourished in recent years but has also witnessed a substantial program of investment. Carr's Flour Mills contributed by building new silo storage and infrastructure, while Forth Ports enhanced the harbour with discharge equipment, fendering, and dredging.
Coastal Shipping's Tenfold Efficiency
Andy Lamb, Deputy Port Manager of Kirkcaldy Harbour, underscores the significance of this milestone, emphasizing the success of a quayside milling facility with direct access to regular shipping activity. Coastal shipping emerges as a greener transport alternative, proving to be over 10 times more carbon-efficient than road deliveries.
This aligns seamlessly with the commitment to achieving net zero by 2042, paving the way for exciting plans to enhance Kirkcaldy Harbour's capacity to handle larger cargo vessels and further increase efficiency.
A Symphony Of Collaboration, Celebrating Partnerships
Julius Deane, Carr's Flour Mills Wheat and Supply Chain Specialist, extends gratitude for the strong collaborative efforts with Forth Ports, Forth Pilots, Leith & Granton Boatmen, W Knight Watson, and Cargo Mariners.
This collective endeavor has not only smoothed the operations but also anticipates the introduction of larger vessels into Kirkcaldy Harbour, showcasing a shared commitment to sustainable shipping.
Flourishing Amid Challenges, A Pleasurable Milestone
In the face of challenges, including the trials of Covid lockdowns, the achievement of this milestone brings immense pleasure to the Carr's Flour Mills team. Having direct access to vessels bringing wheat into the mill not only enhances operational efficiency but also underscores the company's dedication to supplying consistent high-quality flour to its customers while reducing its carbon footprint.
In conclusion, Carr's Flour Mills' million-tonne achievement is more than a numerical milestone; it's a testament to the company's commitment to sustainable shipping practices, environmental responsibility, and collaborative partnerships shaping a greener future.
Did you subscribe to our daily newsletter?
It's Free! Click here to Subscribe!
Source: bakery and snacks