In February 1996 the Sea Empress ran aground and spilled nearly 72,000 tonnes of crude oil into the sea, contaminating around 120 miles of Welsh coastline.  Since then the authorities seemed to have learnt no lessons from the disaster says the county's former MP, Mr Ainger.
This criticism came to the fore when the UK's emergency towing vessel fleet got scrapped by the Maritime and Coastguard Agency (MCA) saying that the shipping industry should fund such a service.
The first two UK's emergency towing vessel fleet were introduced in 1994 following the Donaldson report into the MV Braer oil spill and then got expanded to four.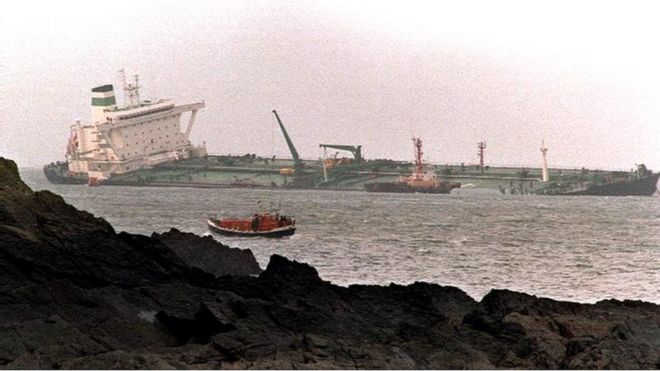 In 2011, the UK coalition government scrapped the fleet as a cost-saving measure, with one on reprieve till March 2016.
Mr Ainger reported to have told: "We now have a position, 20 years after the Sea Empress, 23 after the Braer, where we have no emergency towing vehicles stationed around our coast."  
"I think that lesson should be re-learned very, very quickly before we have another disaster." he added.