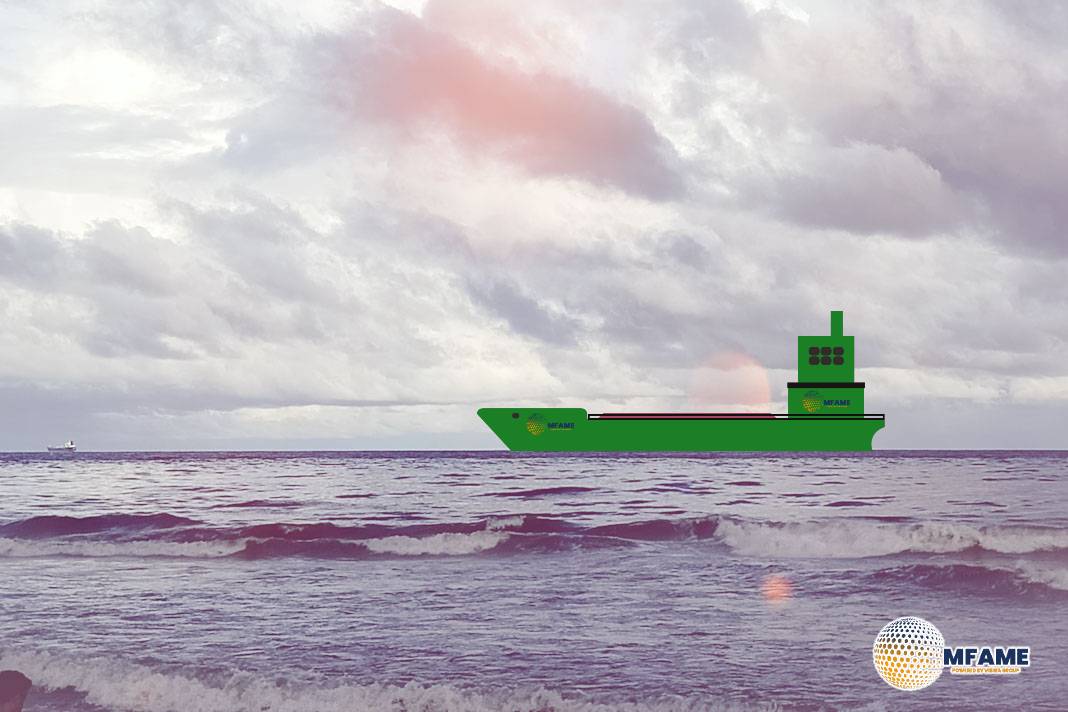 The tanker stocks are benefiting from the action in product trades as the winter season looms driving demand, says an article published on sea trade website.
Social Media Buzz And Positive Projections
Recent buzz on social media, particularly on X (formerly known as Twitter), has brought attention to the impressive performance of product tanker companies. Investor and analyst Ed Finley-Richardson highlighted sector-wide success, citing Pareto analysts who reported that product tanker names are surpassing expectations, with Q4 estimates being revised upward.
This positive sentiment is exemplified by the noteworthy achievements of key players such as International Seaways (INSW) and Scorpio Tankers (STNG).
International Seaways, Strategic Acquisitions And Positive Results
International Seaways (INSW) continues to benefit significantly from its strategic acquisition of Diamond S, which had previously acquired a fleet of product tankers from Capital Product Partners.
The foresight in these acquisitions has translated into robust financial performance. The company's Q3 results exceeded expectations, contributing to the overall positive outlook for product tanker companies.
Scorpio Tankers, Strong Q3 Results And Analyst Optimism
Scorpio Tankers (STNG) has also reported better-than-expected Q3 2023 results, garnering "Buy" ratings from equity analysts. The stock, currently priced just below $60 per share, has attracted optimistic target prices from financial institutions.
Deutsche Bank sets a target of $70, Stifel at $73, Jefferies at $74, and BTIG aiming for $80 per share. This optimism is attributed to favorable market conditions and STNG's financial strategy, including the replacement of expensive vessel lease finance with more favorable bank debt.
Financial Strategy And Shareholder Rewards
STNG's financial strategy involves a strategic shift away from expensive leverage. During Q3, the company began replacing sale leaseback financing with conventional bank debt, drawing down $472 million under a new $1 billion term loan and revolver.
This move is expected to finance 34 unencumbered tankers. The company has also utilized its strong cash flows for share buybacks, amounting to around $490 million in 2023. Shareholders have been further rewarded with an increased dividend, raised to $0.35 per share.
Winter Optimism And Analyst Insights
The tanker market is a key driver of these positive developments. STNG's President, Robert Bugbee, expressed enthusiasm for the start of the fourth quarter, anticipating substantial rate improvements as winter approaches.
Analysts like Ben Nolan from Stifel highlight strong spot rates, with MRs achieving $29,181, surpassing expectations. BTIG's Greg Lewis anticipates even stronger results in Q4, emphasizing that operating cash flows are on track to outperform Q3.
Torm's Strength And Analyst Projections
Analysts are not only closely watching STNG but are also expressing surprise and optimism about Torm (TRMD). The strength in the products market during Q3 and the projected prospects for surpassing share price highs have caught analysts' attention. Jonathan Chappell from Evercore ISI has set a target of $38 on TRMD shares, emphasizing the company's ability to translate cash flow into dividends, offering investors an immediate benefit from the robust product tanker market.
In conclusion, the product tanker sector seems poised for winter prosperity, driven by favorable market conditions, strategic financial moves, and optimistic projections from analysts. Companies like INSW, STNG, and TRMD are at the forefront of this positive momentum, indicating a promising season ahead for the industry.
Did you subscribe to our daily newsletter?
It's Free! Click here to Subscribe!
Source:sea trade