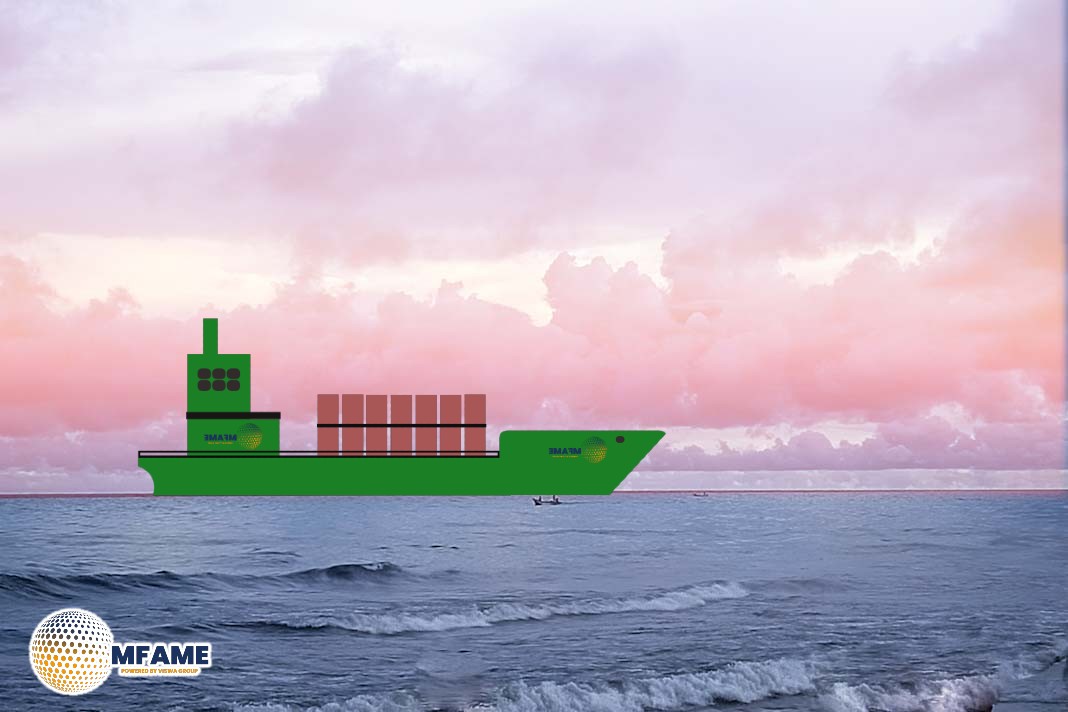 In the ever-evolving maritime industry, container ship operators face the imperative to decarbonize their shipping operations. Hesitation can hold businesses back, but as industry leaders make significant investments in long-term decarbonization plans, it becomes essential for others to take decisive action.
This article explores the industry's strides in decarbonization, and the reasons behind the urgency, and offers five actionable tips to keep your container business competitive, says an article published on the Wartsila website.
The Drive For Decarbonization, Industry Momentum
As of 2023, a substantial 84% of the global order book for newbuild container ships is equipped with alternative-fuel capabilities, with liquefied natural gas (LNG) and methanol leading the charge.
Industry giant A.P. Moller–Merks has set ambitious goals, aiming to transport a minimum of 25% of ocean cargo using green fuels by 2030. Notably, the company has already ordered six mid-size container vessels with methanol-capable dual-fuel engines. Additionally, Seaspan and Hapag-Lloyd have plans to retrofit as many as 60 ships to run on methanol.
Why Decarbonize? The Urgency Explained
Container shipping holds the rank of the sixth-largest emitter of CO2 globally, underscoring the pressing need for decarbonization. A 2017 report from The International Council on Clean Transportation highlighted this fact. Beyond the general imperative, container shipping faces specific drivers, with customers demanding reduced indirect emissions from their value chain (Scope 3 emissions).
A growing number of environmentally conscious consumers are willing to pay extra for sustainable transportation, making decarbonization not just an environmental necessity but a business imperative.
Five Ways to Stay Competitive, Expert Advice
Digitalization for Efficiency
Embrace digitalization and data-based decision-making to minimize waste and maximize efficiency.
Wärtsilä's Fleet Optimization solution (FOS) offers a comprehensive approach, ensuring efficient routes, asset performance monitoring, and just-in-time arrivals, ultimately saving fuel costs.
Radical Derating Solutions, Engine Efficiency Unleashed
Identify 2-stroke engines designed for higher speeds than current market demands.
Implement radical derating solutions like Wärtsilä Fit4Power, reducing engine bore size and making the engine 10–15% more fuel-efficient.
Engine Conversion Platforms, Sustainable Fuel Adoption
Avoid building new ships by converting existing vessels to use sustainable fuels.
Wärtsilä Fit4Fuels conversion platform facilitates the switch from fossil diesel to alternatives like LNG, methanol, or ammonia, extending a ship's compliance with the Carbon Intensity Indicator (CII) by up to five years.
Energy-Saving Technologies, Propelling Towards Efficiency
Enhance ship efficiency with technologies like rudder, propeller, and bow enhancements, along with hull air lubrication.
Wärtsilä EnergoPac, with its integrated propeller and rudder design, improves the ship's propulsion efficiency, reducing fuel consumption and emissions.
Shaft Generator Systems And Shore Power Connections, Electrifying Efficiency
Use shaft generator systems to generate electricity from the main engine and propeller shaft, improving energy efficiency by 3–5%.
In port, connect to the onshore electricity grid with shore power, avoiding auxiliary engines and tapping into renewable energy sources.
Decarbonization, A Journey, Not a Sprint
Figosta Zhou, General Manager of Technical Sales at Wärtsilä, advises a strategic approach. Start with quick, cost-effective operational efficiency improvements. Then, plan and implement a combination of solutions like engine derating, fuel conversions, and energy-saving technologies during drydock visits.
Decarbonization is a journey requiring incremental investment. Gathering operational data and partnering with experts like Wärtsilä can help build a tailored roadmap for sustainable success.
Navigating The Path To A Sustainable Future
Decarbonizing container shipping is a formidable challenge, but with informed decisions and strategic investments, businesses can not only reduce their carbon footprint but also stay competitive in a changing industry landscape.
The white paper, "Discover the Real CII Status of Your Vessels," provides comprehensive answers to vessel compliance and long-term competitiveness, serving as a guide for those charting a course toward a greener and more sustainable future.
Did you subscribe to our daily newsletter?
It's Free! Click here to Subscribe!
Source: wartsila