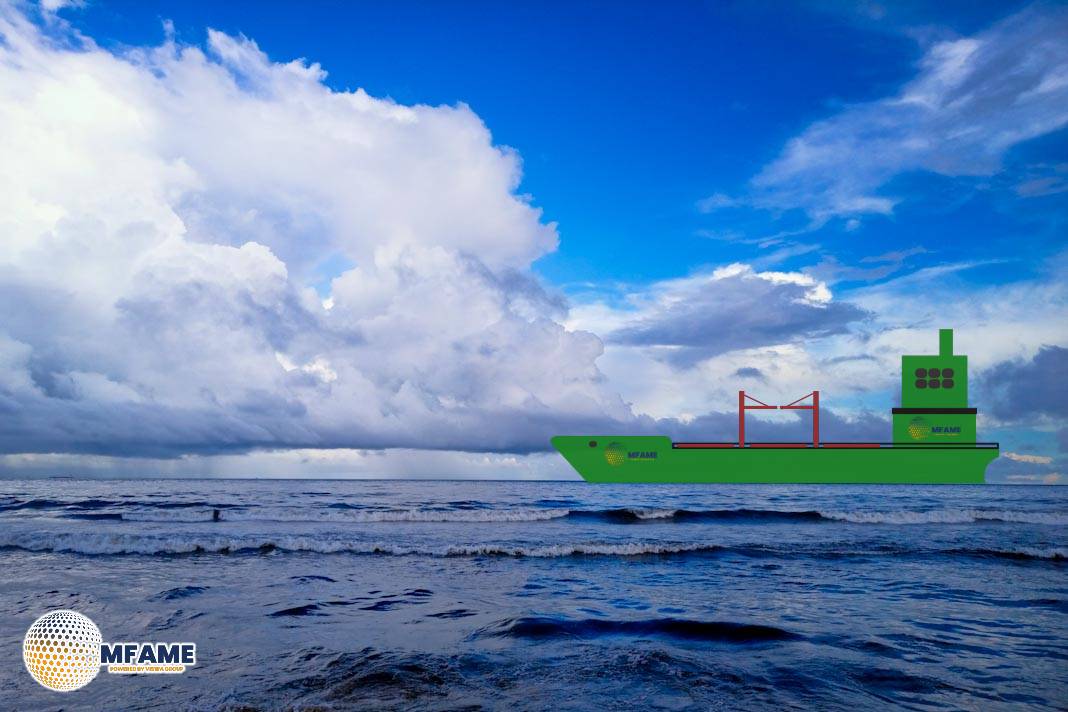 Vale signed a contract with Omani shipowner Asyad to install rotor sails on a Valemax, the world's largest ore carrier, which is 362 meters long, 65 meters wide and able to carry up to 400,000 metric tons of cargo, says an article published on vale website.
Agreement With Asyad For Rotor Sails Technology On Valemax
In a landmark move toward sustainable shipping practices, Vale, a prominent player in the maritime industry, has entered into a strategic agreement with Omani shipowner Asyad. The collaboration aims to revolutionize the Valemax, the world's largest ore carrier, through the installation of rotor sails technology.
The agreement positions Valemax as the world's largest ship equipped with a wind propulsion system, showcasing a commitment to innovative solutions for energy efficiency and emission reduction.
Rotor Sails, An Ingenious Solution
Developed by the British manufacturer Anemoi, the rotor sails technology involves the incorporation of five cylindrical rotors on the Valemax. These impressive rotors, standing at around 35 meters in height and with a diameter of 5 meters, are set to double the windage area of conventional sails used on Guaibamax ships.
This innovative design is anticipated to yield efficiency gains of up to 6%, a significant stride towards greener shipping practices. Moreover, the implementation of rotor sails is projected to cut CO2 equivalent emissions by an impressive 3,000 tons per ship annually.
Ecoshipping Program, A Holistic Approach To Sustainability
The rotor sail installation is part of Vale's broader Ecoshipping program, an ambitious research and development initiative aimed at addressing the company's challenge of reducing carbon emissions.
Under this program, Vale has engaged in six agreements with Asyad to pilot various technologies on four ships, each geared towards enhancing sustainability in maritime operations. Previous projects include the use of silicone paint to reduce resistance, frequency inverters for electricity consumption reduction, and hydrodynamic devices for improved propulsion.
Decarbonization Strategy And Insights For The Future
Rodrigo Bermelho, Vale's Shipping Technical Manager, underlines the significance of wind energy in Vale's strategy to decarbonize iron ore maritime transportation. He emphasizes that the valuable insights gained from the Ecoshipping pilot projects, including the rotor sail installation, will inform the development of the next generation of Guaibamax ships.
This forward-thinking approach positions Vale as a leader in integrating cutting-edge technologies for sustainable navigation.
Magnus Effect, Unveiling The Science Behind Rotor Sails
The functionality of rotor sails is rooted in the Magnus Effect. The cylindrical rotors turn, creating a pressure difference that propels the ship forward. This technology presents an exciting prospect for reducing the power and energy consumption of the ship's main engine during favorable wind conditions, thereby saving fuel and maintaining optimal speed and travel times.
Vale's commitment to these innovative technologies not only underscores its dedication to reducing carbon emissions but also sets a precedent for the maritime industry's shift towards a more sustainable and eco-friendly future.
Did you subscribe to our daily newsletter?
It's Free! Click here to Subscribe!
Source:vale